The Rotary Club of Sowerby Bridge first became aware of robotic therapy cats when we attended a regional Rotary event in York. Sheila Wainright from Wakefield Rotary club was showcasing the robotic cats as a potential community project for Rotary clubs to get involved in to support people living with Dementia.
We invited Sheila to visit our club to tell us more about how the cats helped people with Dementia. She explained how her husband, who had Dementia, seemed to get peace and calm from stroking their own cat.
Following his death Sheila came across the robotic cats being used by the
Alzheimer's Society. She remembered how their own cat had helped her husband so she started to raise funds to purchase cats to give out in Wakefield. The feedback she got was so positive, that Sheila decided to share her story with other Rotary clubs.
On hearing Sheila's story, The Rotary Club of Sowerby Bridge purchased three cats, one for each of the two local Dementia cafes, Memory Lane and Riverside, and one for the club to fundraise/promote the benefits of the cats.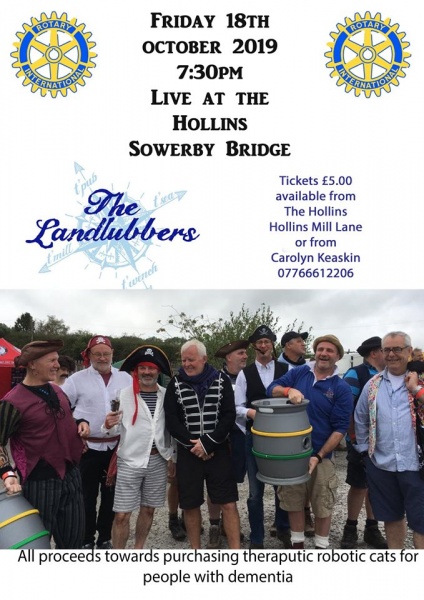 Feedback from the two cafes was very positive and people seemed to benefit from the calming effects of the cats. One of the cafes reported that a lady who previously did not communicate or engage with any activity, when she nursed the cat joined in the singing group with a smile on her face.
Another cafe fed back that one of their members who had moved out of her daughter's house into a care home was finding it difficult to settle and was constantly wanting care staff to ring her daughter for her to give mum reassurance. The lady was given a cat which she named Beauty and immediately became attached to it. The cat helped enormously, the lady became more settled and her daughter no longer gets anxious calls.
Word soon spread to other community groups, individuals, families, care homes, day centres and luncheon clubs.
The club had to respond quickly to raise funds to meet the demand. We started with a fundraising event to launch the project alongside applying for grants/donations.
The people of Sowerby Bridge have been very generous with their support and donations.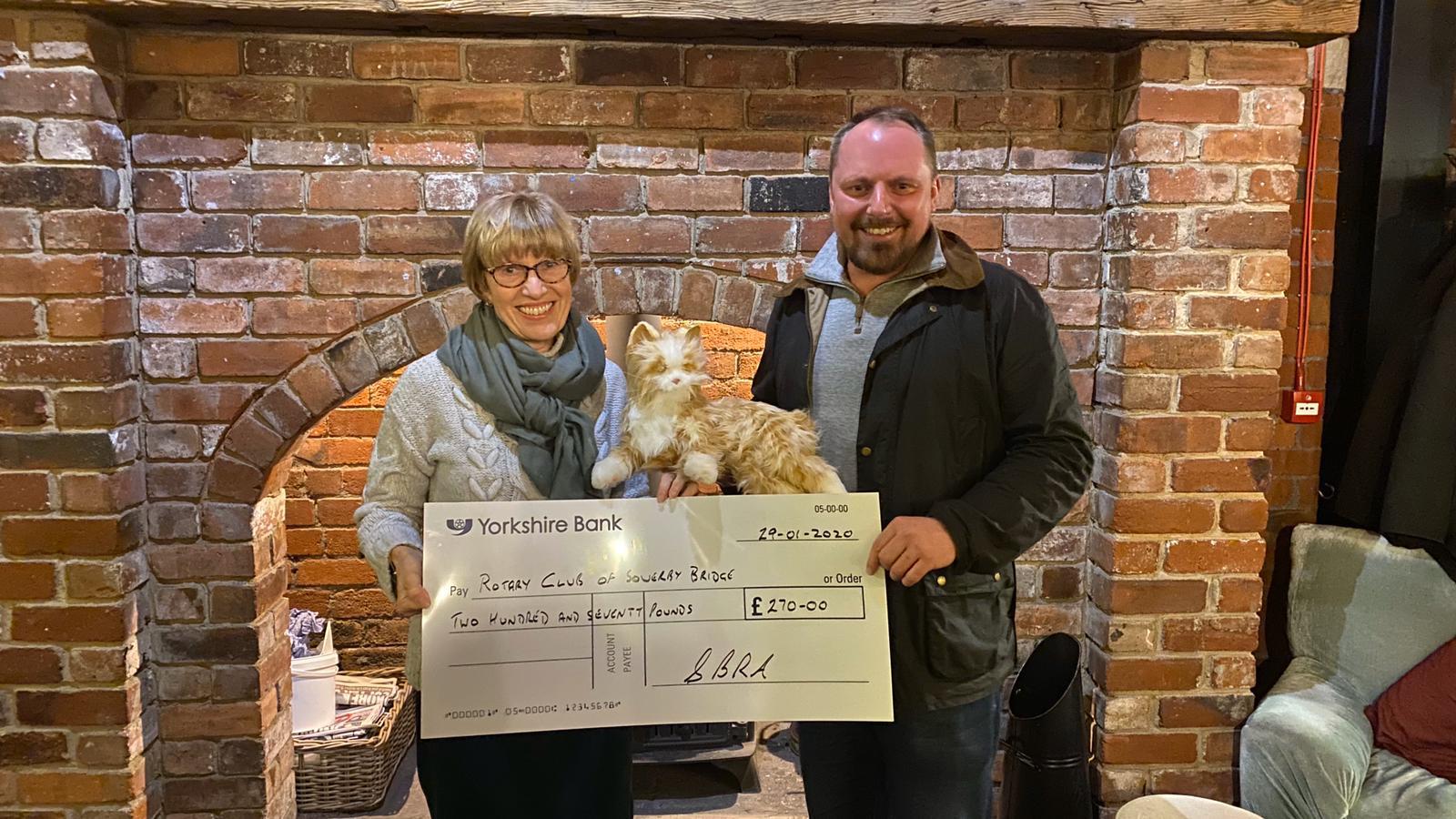 The Cats cost £90 each and so far, forty-five have gone to new homes benefitting approximately four hundred people.
This is a simple project that has transformed the quality of people's lives.
Therapeutic Robotic Cats can benefit people living with Dementia in a number of ways: See the Teresa has to say: Project_Memory_Lane.docx
1. Giving a focus (stroking, grooming and generating reaction from the
cat by purring, moving etc.
2. Offering a diversion (from negative thoughts or actions) and thereby
lifting their mood.
3. Giving comfort
4. Simply being a pet.
5. Providing respite to carers
6. Reducing loneliness and feelings of isolation (a number of cats havebeen given out during the Covid 19 pandemic to combat loneliness)