Conwy Castle - Purple for Polio
Mon 21st October 2019 at 18.00 - Sun 27th October 2019 - 23.00
Conwy Castle, along with several others along the North Wales coast, will be illuminated purple in recognition of Rotary's fight to eliminate polio.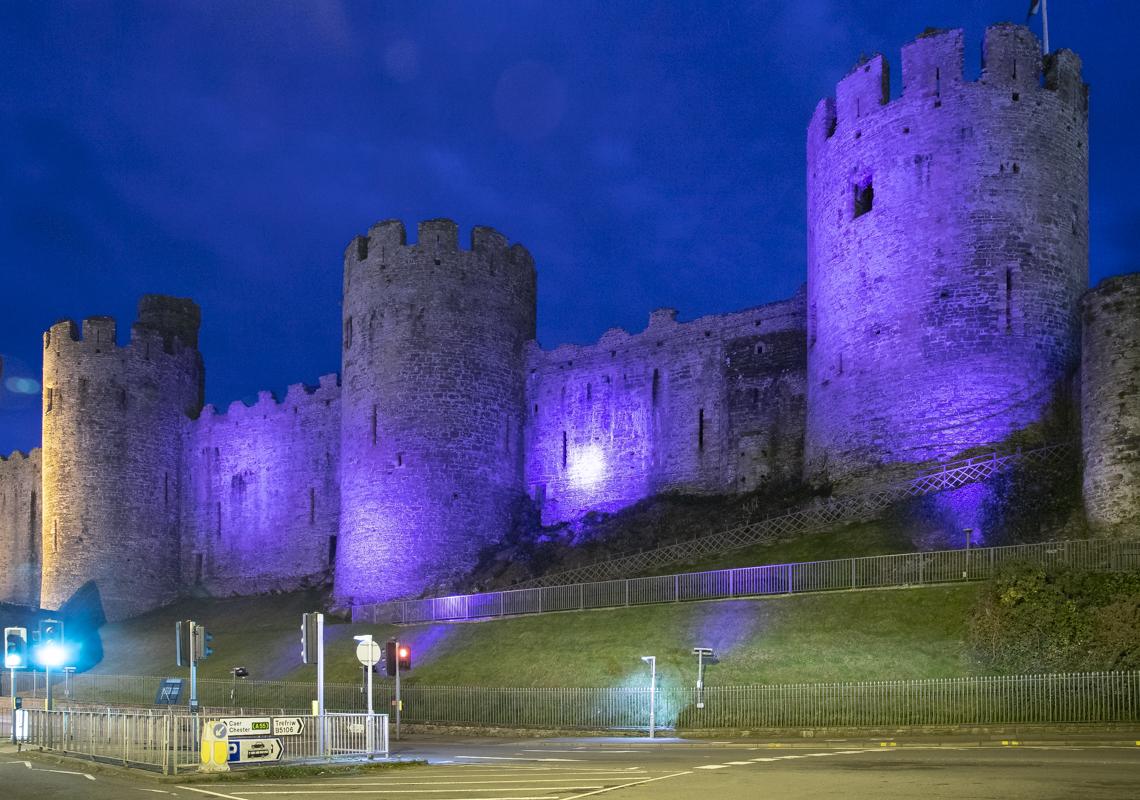 The Rotary Clubs of Conwy and Llanfairfechan & Penmaenmawr have jointly arranged for Conwy Castle to be lit in purple for the week Oct 21st - 26th, which includes 'World Polio Day'.
Why purple? When immunisation days are held, children have a purple dye painted on a finger to show that they have received the vaccine - search for 'purple pinkies'.
Other Rotary clubs have been involved throughout GB & Ireland in illuminating prominent buildings and landmarks.