A life with Polio
Nigel Parry gives a fascinating and moving account of his life with polio from the age of 18 months until the present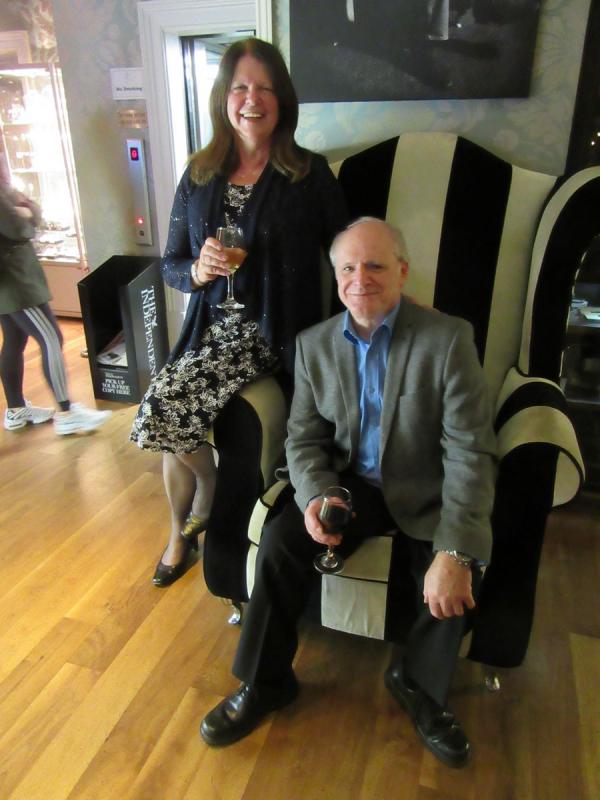 A Life with Polio
At a recent meeting to mark World Polio day on 24th October, members of the Rotary Club of South Foreland heard a personal account of living with polio from Nigel Parry who contracted the disease when he was 18 months old. At that time, 1952, his father was a Chief Engineer working in Libya and the family were living in Bengazi. Having fallen into open water Nigel developed a high temperature and couldn't stand. He was taken to a military hospital where polio was diagnosed. No commercial airline would take him back to England but his father managed to persuade the RAF to take him home in a Dakota; with no seats or heating it was hardly ideal but Nigel survived the journey and arrived at Middlesex Hospital.
Here he was put straight into an adult iron lung. Paralysed from the neck downwards and fed through a tube he stayed here for nearly a year before being sent to a recuperation hospital in Hampshire. The regime here was strict with visiting restricted to one hour a week; his mother could only visit monthly because of the distance from their home in Surrey. Eventually Nigel was fitted with a caliper from hip to foot of his damaged leg, and sent home.
At the age of four he started school in Famagusta when his father was working in Cyprus, then it was back to his local Church of England Primary School in Surrey. At this time he underwent considerable corrective surgery. A major operation on his lower leg to re-set the bone meant that he was on crutches when he started Grammar School. Here he was bullied because of his disability and the staff treated him as if he was able-bodied; if he was late for a lesson he would be in trouble. He was expected to take part in games, though rugby was impossible so then he had to do private study alone in the Assembly Hall. He achieved Bronze and Silver Duke of Edinburgh Awards, which included an 18 mile trek carrying all his gear. For the Gold Award, kayaking with a friend from Fort William to Inverness over three days was difficult but it was only the flight of steps at Fort Augustus, which he couldn't manage, that prevented him from achieving this award.
Aged 16 he bought a Reliant Robin, passed his test and discarded his caliper. After A levels he took a gap year, working for the Ministry of Agriculture in a bacteriological laboratory on a project to differentiate strains of micro bacteria, an interest he was to develop. Alongside his degree in Marine Zoology he decided that scuba diving would be useful so went on a course with a friend, passing all the tasks except the last one where he had to support himself and his friend on the surface of the water for three minutes, but because of his disability he couldn't do this and missed out on the Certificate.
After completing his degree Nigel found a job at a laboratory in Surrey working on foot and mouth disease, producing viruses through tissue culture in order to develop vaccines. It was here that his interest in virology blossomed which resulted in him completing his PhD and going on to meet many important people involved in the development of polio vaccines.
Members found Nigel's life story spellbinding as he described the physical problems he faced as a child and then the discrimination he had to endure. Despite this his determination and positive outlook helped him to overcome many obstacles and achieve so much, including his great expertise in the field of virology.
Nigel represents the British Polio Fellowship, a charity dedicated to helping and supporting approximately 120,000 people in the UK living with Past Polio Syndrome. This is a neurological condition resulting in decreasing muscle function, acute weakness, pain and fatigue. These later effects of polio are not as well known as the immediate effects: Nigel suffered such effects at the age of 30.
The evening raised £193 towards the Rotary End Polio Now Campaign, which will be trebled by the Bill and Melinda Gates Foundation.