Rotarian Rob Toseland (Severn Vale) Photographing the Aurora.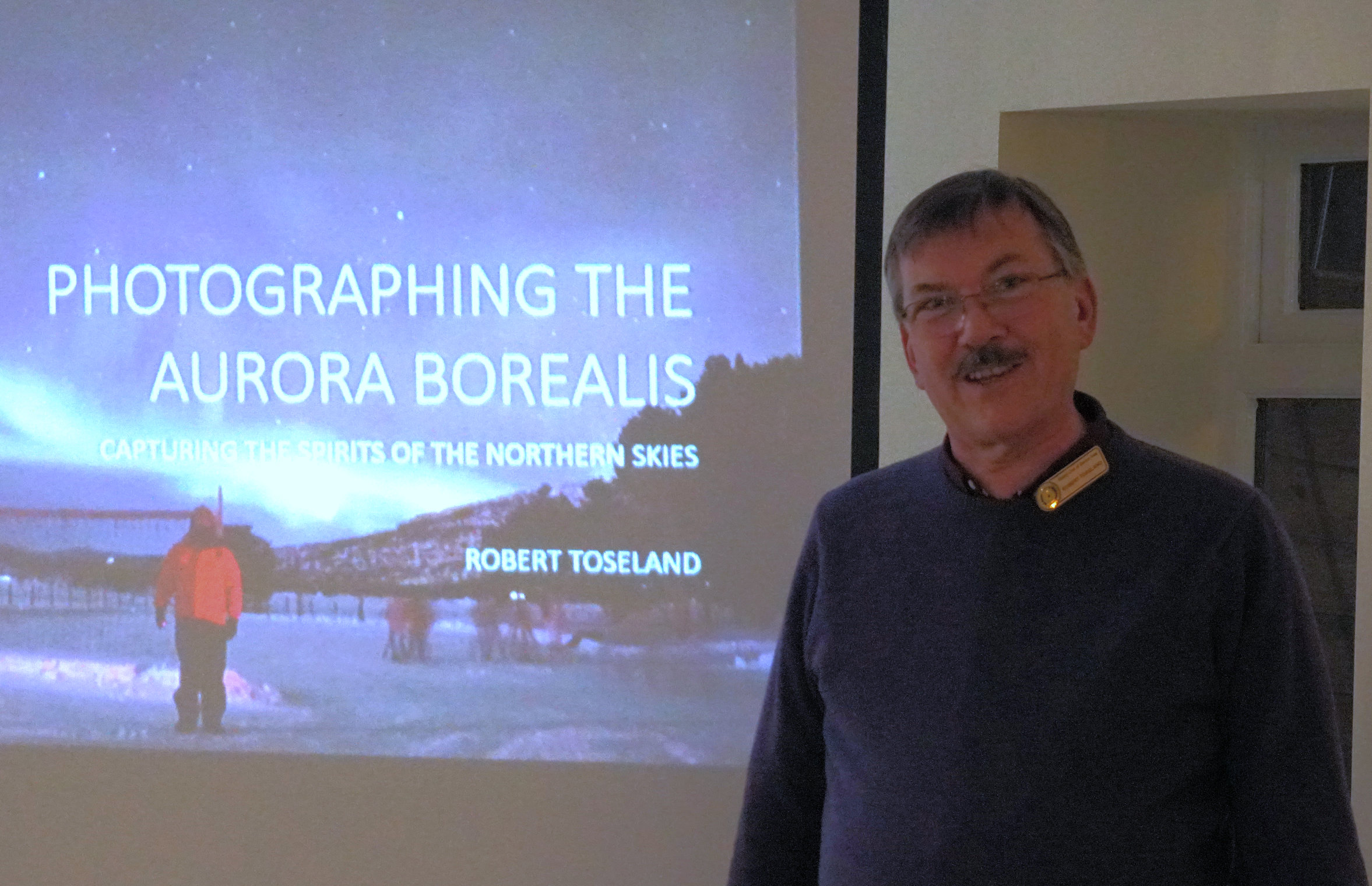 A lot of Rotarians like to think themselves competent amateur photographers but Rob's fascinating talk on photographing the Aurora Borealis clearly demonstrated that he is in an entirely different league when it comes to photography.
Rob began by explaining some of the mythology and historical superstition surrounding the appearance of the Aurora above the earth's polar regions. We were then given some of the scientific facts explaining the phenomena and began to get an idea of how difficult it is in practice to obtain any pictures of what is a truly stupendous natural event.
Contrary to what many of us believed, hugely expensive equipment is not a prerequisite for good photos. What is important is how you use the equipment you have to best effect and it's this technical knowledge that really sets Rob above the rest. Despite the technical information contained in his talk, Rob managed to simplify and present in such a way that all of us felt we might achieve similar results given the opportunity.
We were then treated to the results of Rob's several visits to the arctic circle above 70 degrees north where the best terrestrial views of the Aurora can be obtained. Rob showed some fantastic time lapse sequences taken on some of his trips which showed the Aurora falling in beautiful green and red curtains and dancing around the skies.
Thank you Rob on behalf of the club and we look forward to seeing the results of your forthcoming trip to Antarctica.
Neil Gibbs.