Rotary adopts 'Shoe Box' appeal
Create a smile by filling one of our boxes with gifts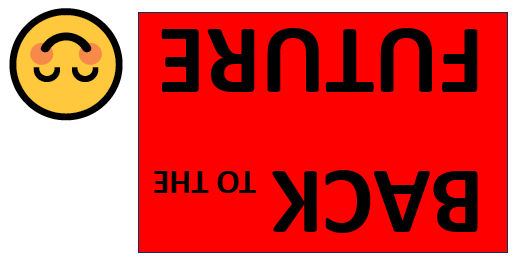 The scheme began in 1994 when Rotary clubs in the North West of England and the Isle of Man filled shoe boxes with Christmas gifts.
These were to be given to chilren of a kindergarten that the Rotary district had built in Iasi (pronounced Yash) in Romania. There was an obvious need for basic household items and for toys for the chidren.
From this small beginning, the scheme has now donated over 1 million of gifts to babies, children, young people, senior citizens and families across deprived areas of Eastern Europe.
Now they take boxes of gifts all year round, not just at Christmas!
RCNA have recently committed to purchasing a number of boxes which can be filled for any type of recipient by school, clubs, businesses or individuals wanting to get involved.
Here are some suggestions for what to do with your box!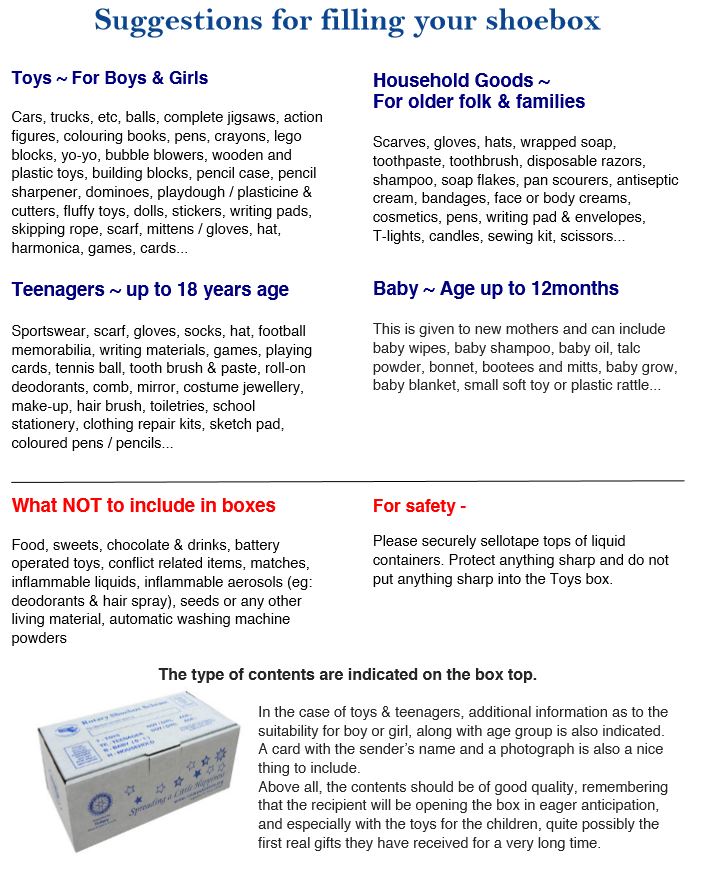 Much more information can be found at: www.rotaryshoebox.org