Rotary Youth Leadership Awards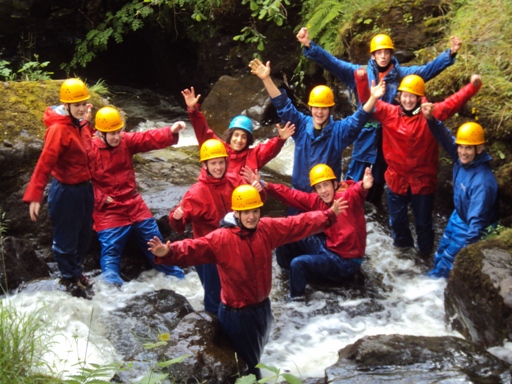 RYLA scheme
THE Rotary Youth Leadership Award scheme (RYLA) is one of the youth activities supported by Rotary Clubs and offers young people the opportunity to take part in a challenging week in the Brecon Beacons. The week-long residential course based at the Storey Arms Outdoor Education Centre, concentrates on a range of outdoor activities designed to help students develop their team-working skills, leadership and improve their self-confidence. Three separate six-day courses, with 30-40 young people aged between 16-17, are run in the first half of the summer holidays with the costs met by the sponsoring Rotary Club. For more information on the course, contact Cowbridge Rotary by clicking on Contact at the top of the page and select "Youth Leadership Award RYLA".
If you want to improve your leadership ability, your interpersonal skills and your self-confidence – and, of course, have fun for a week in the fresh air (and cold water!) by trying out new and challenging activities and making new friends - then RYLA could be for you.
This year, the RYLA courses will take account of a series of Covid precautions which will be introduced and modified as required to comply with national guidelines. The courses should pose no more risk than students face in normal school activities.
If you are interested in knowing more follow this link to see some real RYLA course experience.
https://www.dropbox.com/s/s1gzkjkirvkv9ag/RYLA%20Final.mp4?dl=0