Books & Baubles
Christmas comes early for volunteers
Support by Rotary Club
As a result of spending cuts to public services, Great Glen library is now run by volunteers. Nevertheless, the library is flourishing, and has become a centre of the community, hosting a number of events and clubs throughout the year. This includes a "Books and Baubles" event for younger people this Christmas.
Following an approach to the Rotary Club of Oadby Launde, the club has sponsored the purchase and installation of £450 worth of all-weather furniture in the newly planted leisure garden. A second donation of £740 has been used to purchase new furniture for the indoor seating area, making a total of £1190 over two years. Half this total was raised by the Rotary Club and the other half matched by donations from the Rotary District Foundation Fund.
On 7th December, at the Christmas "Books and Baubles" event, the library received their second plaque from the Rotary Club of Oadby Launde, marking the cooperation between the two organisations.
Chair of the Library trustees, Gillian Townsend said "We are delighted to receive the plaque, particularly at this time of the year, when our Books and Baubles event is taking place prior to Christmas."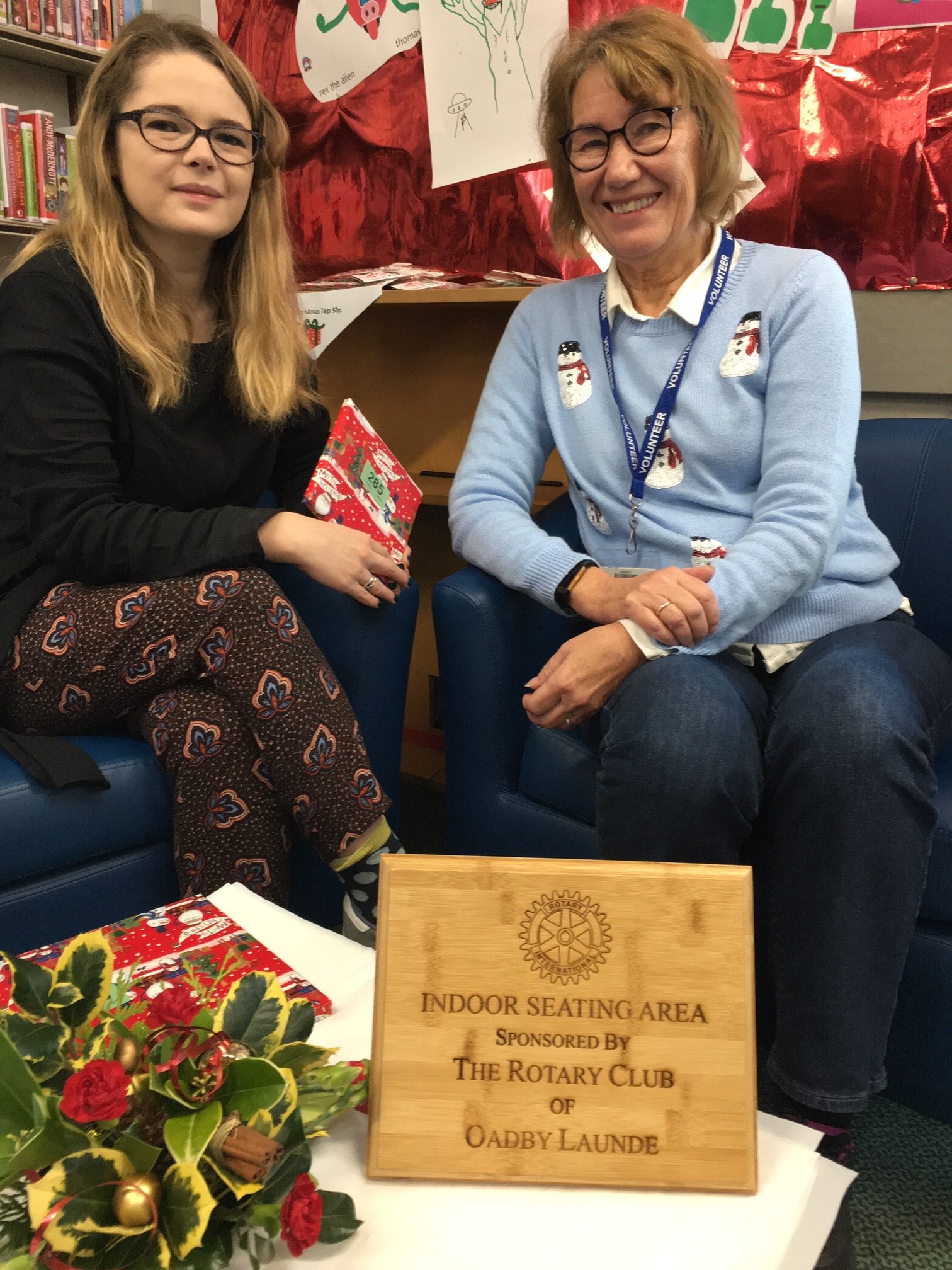 Pictured in a corner of the seating area with Gillian is library trustee Dr. Barbara Cooke. They received the plaque (and a box of baubles) from the Rotary Club of Oadby Launde.
For more information on:
Books and Baubles event email townsendgillian6@gmail.com
Rotary Club of Oadby Launde email rogercorlett@yahoo.co.uk