Our Community coming together on Christmas Day 2019
A great example of our Community recognising a need and acting on it.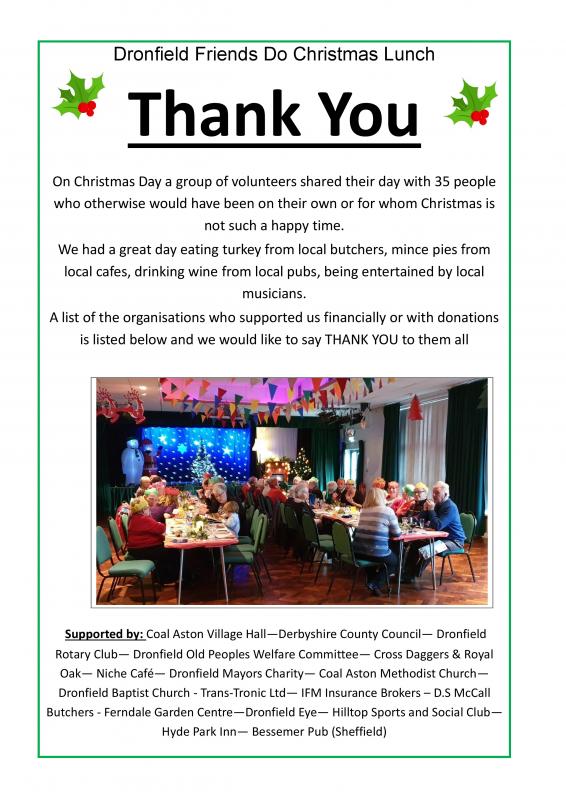 A group of Dronfield people got together in the summer of 2019 to discuss putting on a Christmas Luch for those local peope who would otherwise be on their own on Christmas Day for whatever reason. Also those who were alone and lonely.
They approached local busnisses and our Rotary Club was delighted to give a donation.
The local businesses who helped are on the attached picture.
All the volunteers who gave up their Christmas Day to make the day very sepecial deserve our thanks,