Evening meeting. Speaker Emma Newrick:
Wed 29th January 2020 at 6.00 pm - 9.30 pm
Evening Meeting. Speaker Emma Newrick: Newport Transporter Bridge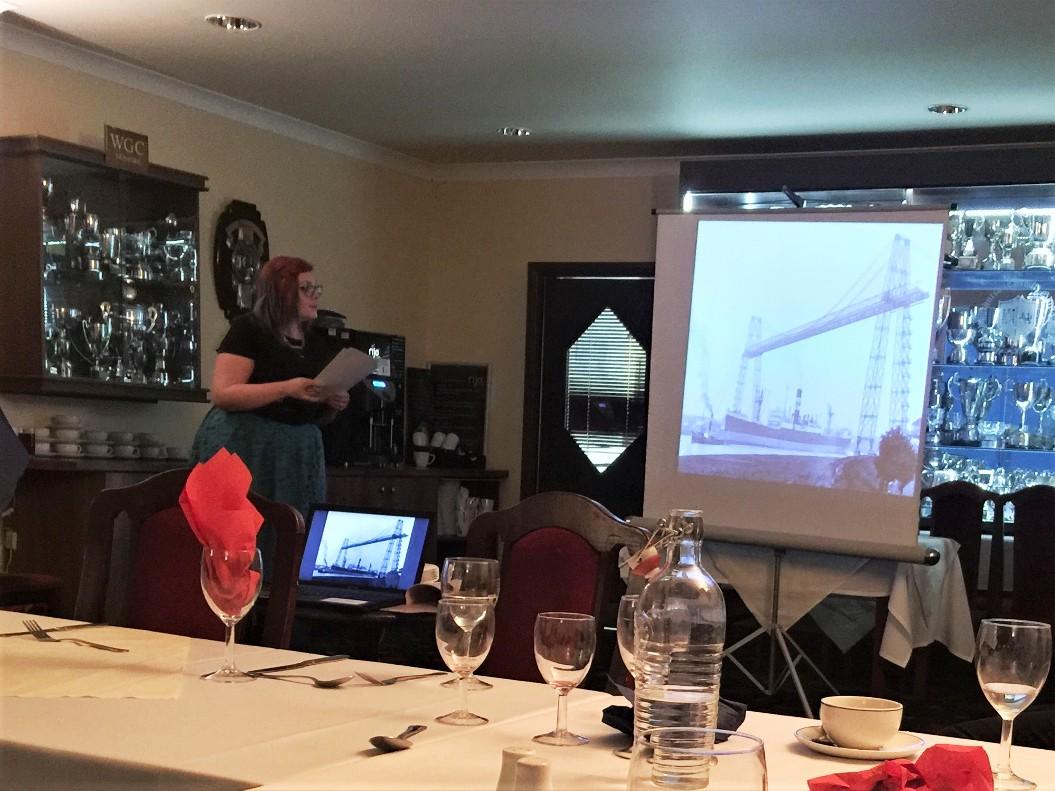 Emma gave an excellent talk describing why and how the bridge was constructed and its subsequent history. We were shown a remarkable, still film of the opening ceremony in 1906. It is one of only 6 such bridges in the world. She also described plans for renovation of the bridge and construction of a visitor centre to ensure its future and make sure that many more visitors from Newport and all over the world can visit. The grant application for Lottery Money is being prepared. Our president, Richard, presented Emma with a cheque - a very small support for the millions required.