Links to local groups
Local members of the Lithuanian community were entertained by the Rotary Club and in turn a group of folk singers performed after the meal.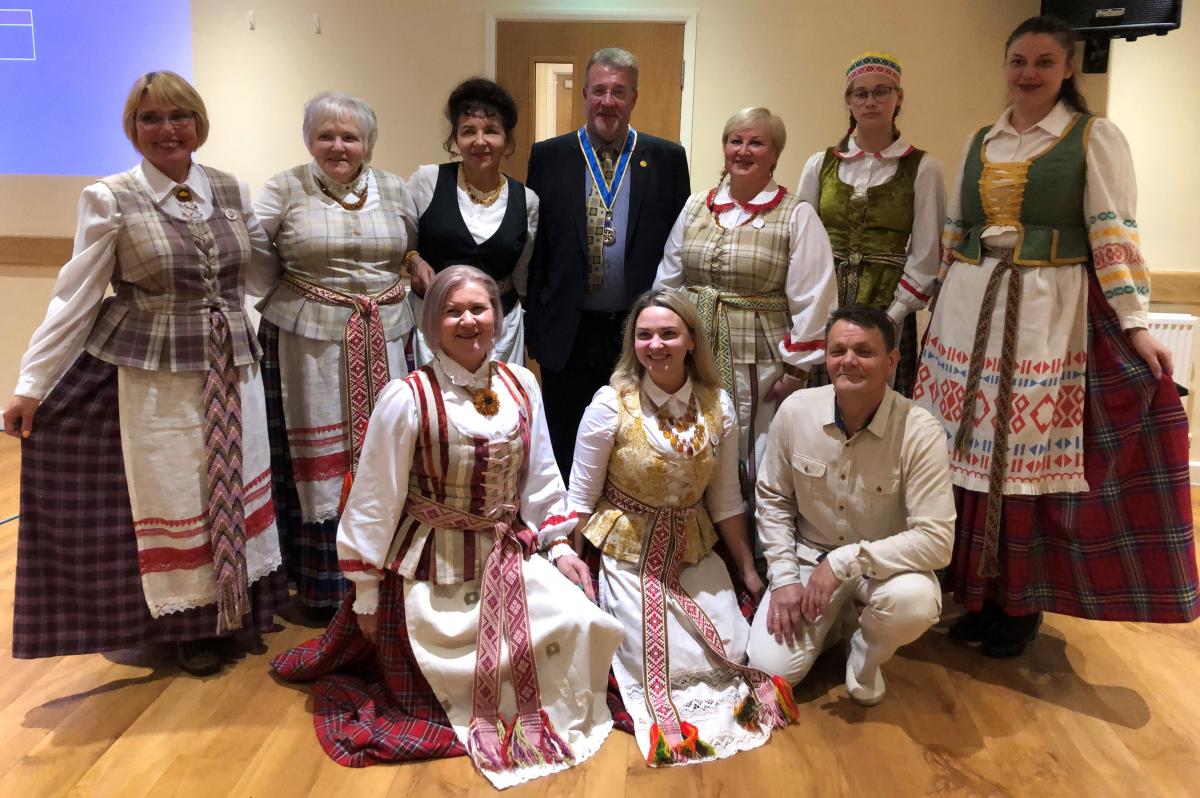 LITHUANIAN EVENING
To encourage cultural understanding and exchange between communities the Rotary Club of King's Lynn organised an International Evening in September 2019 with members of the local Lithuanian Society as its guests. Club members and their partners were entertained by a group of Folk Singers in national costume, were offered tastings of Lithuanian delicacies and were given a talk on the country and how the society works to improve integration of Lithuanians in our communities. This was a very interesting and entertaining evening and it is hoped that similar events will be held in the future.
Pictured is Club President Steve Roberts with the Lithuanian Folk Dancers
Latest news: In February 2020 the three Rotary Clubs in Lynn sent $900 to a Rotary Club in Lithuania to purchase a defibrilator.