Support for the Baden Powell
After taking part in a trip on the Baden Powell on the Great Ouse the Club gave a donation to the Trust which runs the Baden Powell.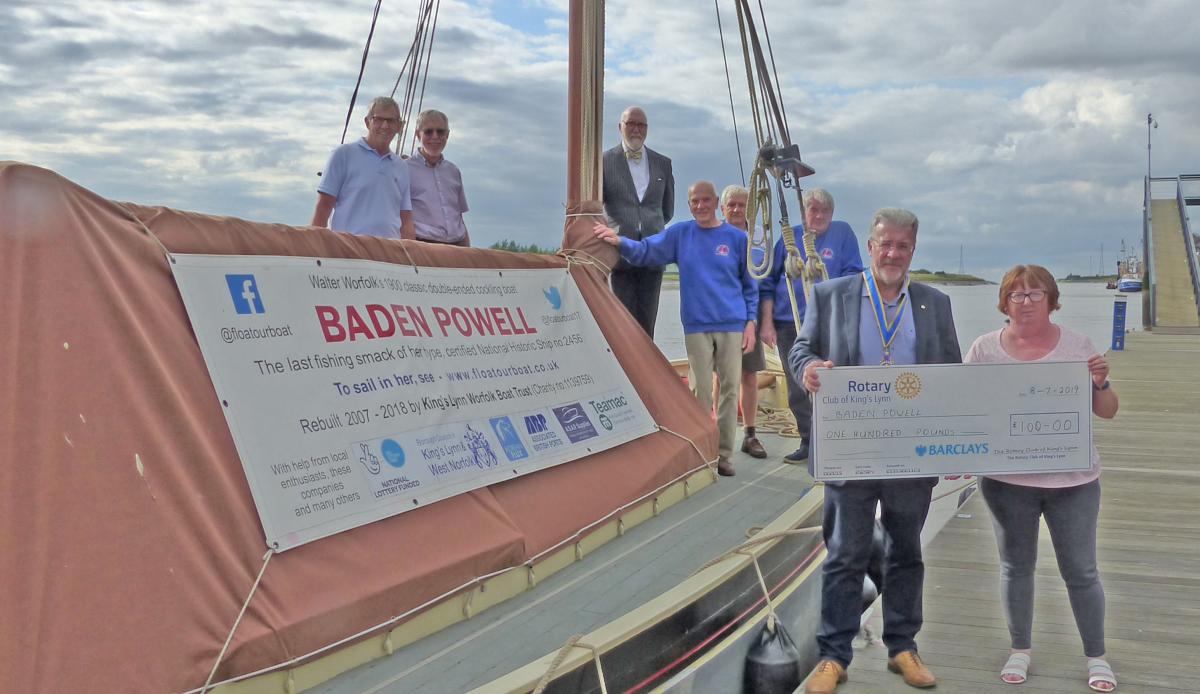 The Baden Powell Project is the restoration and public use of a unique and marvellous fishing smack. She is unique – the only double-ended vessel of her type in existence. The plan was a restoration, but extensive rot meant a rebuild. Even with Heritage Lottery Fund support she needed more money from local people to bring her to sailing condition. She is now seaworthy, on the waterfront of King's Lynn, Norfolk, and busy doing summer cruises in the River Great Ouse and The Wash. Volunteers of the King's Lynn Worfolk Boat Trust spent a decade building the new Baden Powell and have saved an important part of the heritage of King's Lynn. She is now used to tell passengers about the town's maritime history of fishing, trade and exploration, using the river as an unusual perspective.
In September 2019 a group of Rotary Club memebers took a trip on the boat and afterwards made a donation towards the Trust's funds.