Support for local schools
Every year the Club donates prizes for Community Service to sixth-formers at K.E.S. and Springwood high schools. In addition they offer help to a number of other projects such as the Springfest at SHS.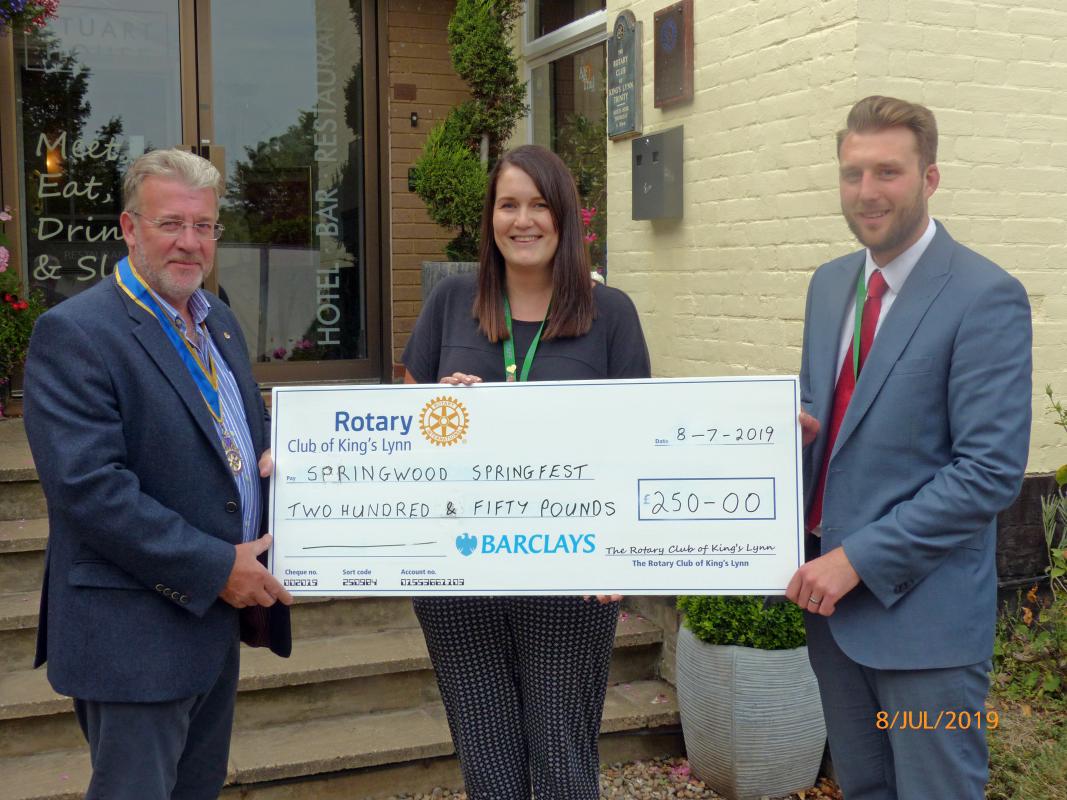 Over Years 7 and 8 at SHS the pupils are encouraged to complete 9 challenges to encourage participation in extra-curricular activities. At the end of Year 8 those who have completed the challenges are allowed to take part in an afternoon of fun, involving music, food, stalls and inflatables. For several years the Club has helped to fun this Springfest.