Rotary is working with Excellent Development and the Rotary Club of Nairobi to build a Sand dam in a remote areas of the world to ensure better access to clean water.
We hosted a curry night at The Cinnamon Lounge in Rishworth on 4th February 2020 which was a great evening - there was great food, a massive tombola and a raffle.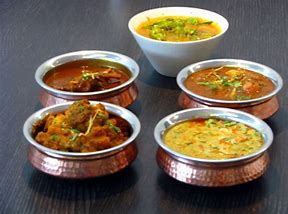 Benefits of Sand dams
- Improves health & daily lives
Sand dams provide a safer water supply as the water stored below the surface is protected from evaporation contamination and waterborne diseases
- Education
Sand dams have a huge potential to raise the prospects of the younger generations - they free up time for children to go to school and enable paretns to generate income to invest in their childiren's education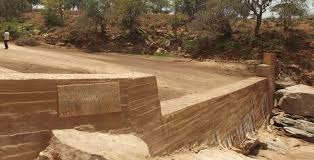 - Empowering women
Sand dams empower women as they become decision makers and are able to generate income for their communities
- Increasing income
In order to become more secure farmers need to grow a reliable amount of food; enough to generate a surplus that can be sold at local markets
- climate smart agriculture & reversing land degradation
So what is a Sand dam?

A sand dam is a reinforced stone masonry wall built across a seasonal sandy river. They have almost no maintenance costs and can last for upwards of 60 years (the oldest known in operation being over 100 years old).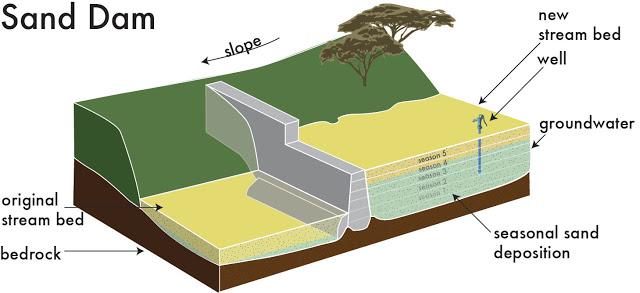 Water behind a sand dam raises the water table in the surrounding area which improves the soil, creating better conditions for crops and grazing. More trees can be planted which ensures that more water infiltrates the ground and less soil is washed away – creating a virtuous cycle of soil and water conservation.