Disaster Aid UK&I presentation
Wed 12th February 2020 at 18.45 - 20.00
Hear how we help Survivors of Disasters around the world. For an hour you can be part of our story to provide non-food aid to individuals and families often left with nothing after a disaster has struck.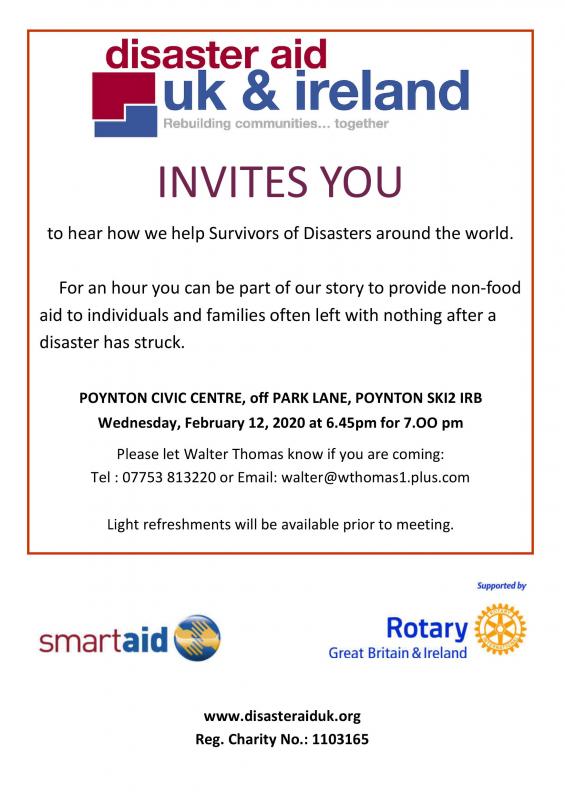 POYNTON CIVIC CENTRE, off PARK LANE, POYNTON SKI2 IRB

Wednesday, February 12, 2020 at 6.45pm for 7.OO pm

Please let Walter Thomas know if you are coming:
Tel : 07753 813220 or Email: walter@wthomas1.plus.com

Light refreshments will be available prior to meeting.