Mar 2020 Speaker - CUFC Sam Gomarsall
Mon 9th March 2020 at 6.00 pm - 8.00 pm
Speaker and Meal. Speaker Host - Mike, General Host / Cashier - Terry.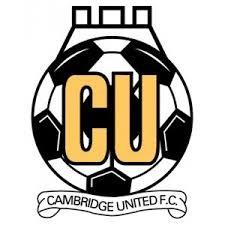 Today we have a great talk from the Cambridge United Football Club.
Sam Gomarsall is Cambridge United Community Trust Manager. Sam has worked for CUCT for 3 years, becoming Trust Manager in September 2019. Previously he had worked at Oxford University Sport as Football Development Officer. He graduated from Oxford University in 2016 with a 2.1 in Theology & Religious Studies. In his spare-time, Sam plays semi-professional football for St Neots Town.
Followed by a Club Council meeting (Chair - President Amber).