Frank's Law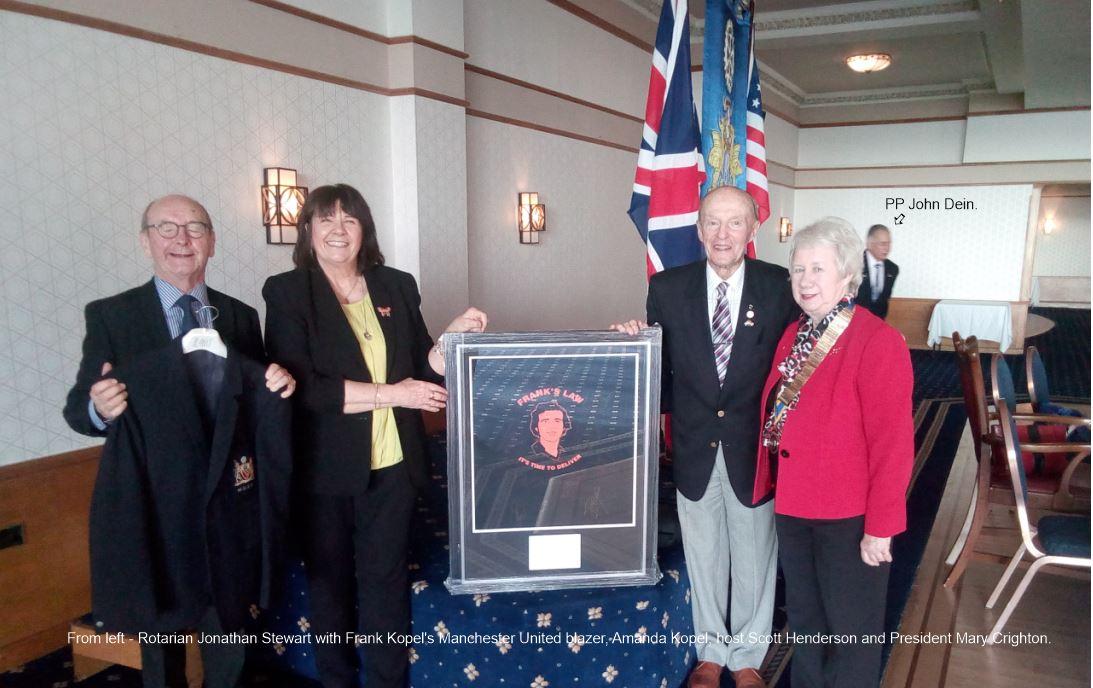 Club members please log in for more information.
Dundee Rotary Club was addressed by Frank's Law campaigner Amanda Kopel on her successful quest for free personal care for under 65s which became law in Scotland in 2019.
Amanda was motivated by the plight of her late husband Frank, the former Dundee United and Manchester United footballer who was too young to qualify for free personal care when he was diagnosed with vascular dementia at the age of 59.
His health drastically deteriorated and he died in 2014, just 19 days after his 65th birthday. Throughout and after his illness Amanda argued that it was discriminatory to exclude under 65s with debilitating conditions from free personal care.
The Scottish Government eventually changed the care system last year in a move that is estimated to benefit up to 9000 people north of the Border.
Amanda told the Dundee Rotarians of her life with Frank and brought in some of his footballing memorabilia, one of which was especially significant on the day of her visit.
It was his Manchester United team blazer awarded to all who played under legendary Old Trafford manager Sir Matt Busby, a privilege Frank enjoyed from 1964 to 69.
The day of her visit was February 6, the 62nd anniversary of the Munich air disaster which claimed the life of eight Manchester United players and 15 club officials and journalists. Sir Matt Busby was seriously injured in the plane crash but survived.