Defibrillator installed at Lincombe Barn
Thu 6th February 2020 at 12.58 - Tue 31st March 2020 - 12.00
Defibrillator installed at Lincombe Barn Downend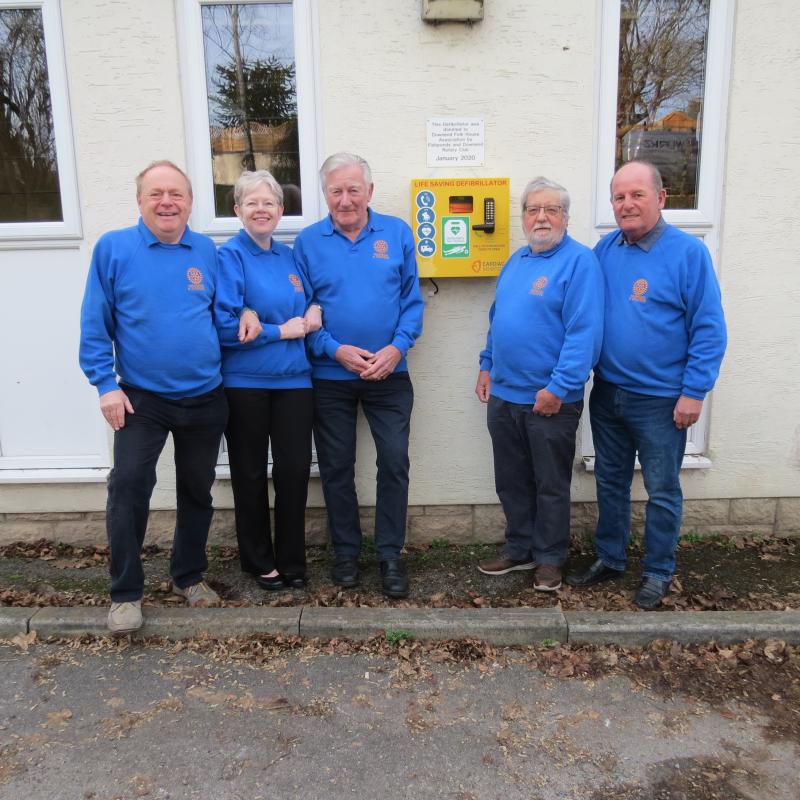 On the morning of 5th February 2020 some members of the Rotary Club of Fishponds and Downend attended Lincombe Barn Downend Bristol for a photo opportunity in front of the defibrillator they raised funds to buy.
Monies raised by the Club from some of its fund-raising events last year plus a District matching grant obtained from Rotary International meant we were able to purchase and install a defibrillator at Lincombe Barn, Downend.
A defibrillator is a device that gives a high energy electric shock to the heart of someone who is in cardiac arrest. This high energy shock is called a defibrillation and it's an essential part in trying to save the life of someone who's in cardiac arrest.
You don't need to be trained to use a defibrillator – anyone can use it. There are clear instructions on how to attach the defibrillator pads. It then assesses the heart rhythm and will only instruct you to deliver a shock if it's needed. You cannot deliver a shock accidentally, the defibrillator will only allow you to shock if it is needed (British Heart Foundation).