The Rotary Club of Southam 2000 puts on its Burns Night every year, and this year was no exception -it took place on Friday 24th January at Harbury Village Hall.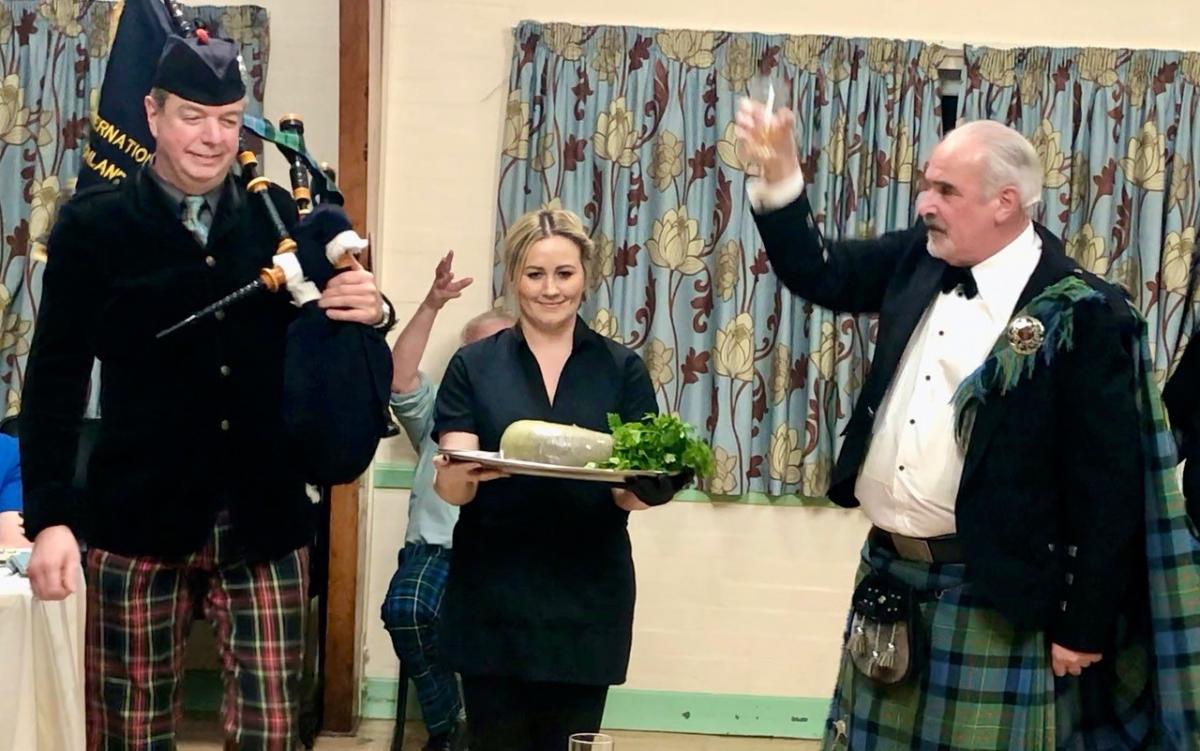 The night included the Selkirk Grace, and the Address to the Haggis, which was led in by piper Richard Jasper and Kirsty Watts from The Chefs Kitchen (UK) Ltd. Stuart Lawson, in full kilt regalia, addressed the Haggis in Burns' own amusing words.

Five malt whiskies were tasted by attendees during the evening, and the dinner was, of course, haggis with neeps and tatties.

The evening is one of the club's main fund raisers, and included an auction of whiskies. Harbury Village Hall also publicized the event and arranged the raffle, the proceeds of which went into their own funds for the upkeep of the Hall.