The Rotary Club of Southam 2000 supported teams from both Southam College and Princethorpe College at the annual local Rotary Youth Speaks debates on the 7th February, which were held at Northgate Methodist Church in Warwick.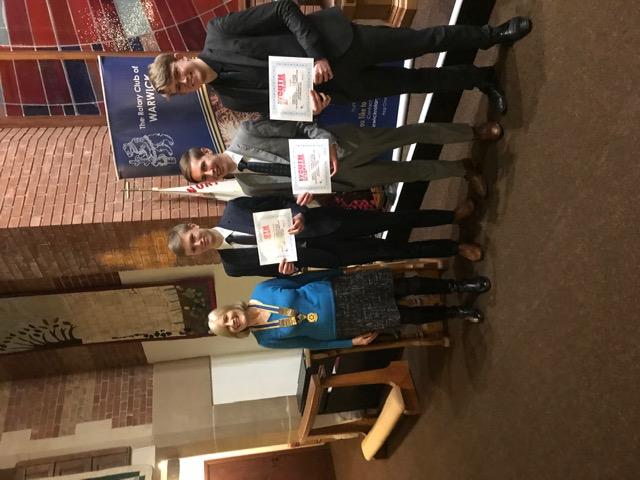 This event was also supported by the Rotary Clubs of Warwick and Leamington Spa Regency.

Teams from Southam, Leamington Spa and Warwick competed in debate competitions for Intermediates (ages 11 to 13) and Seniors (ages 14 to 17), designed to offer young people experience in speaking on a public platform as a member of a team.

The competition was also an incentive to formulate ideas on topical subjects and to put these forward whilst being in opposition to another speaker.

The standard of all of the teams was remarkedly high, and a credit to their schools.

In the Senior competition, the results were very tight. The winners were Myton School, with the team from Princethorpe College being close runners up, and Southam College very marginally just behind them.