Rugby Gem Bus in Nanyuki, Kenya
Great benefit for the local youngsters in Nanyuki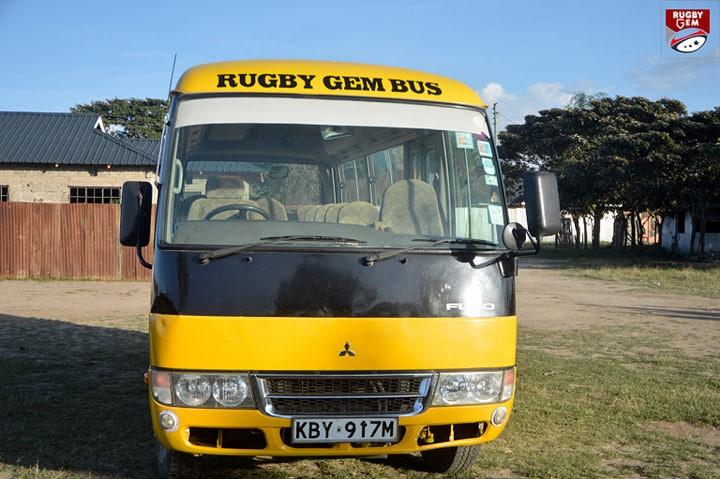 A few years back, a local young soldier, Jack Mitchell, was tragically murdered in Stroud. Whilst in the Army on a training mission in Kenya, he had been struck by the difficulties that youngsters were bearing in Nanyuki, close to where his training session had been.
Stonehouse Rotary have had a link with the Nanyuki Children's Charitable Trust for many years and have been pleased to have assisted their work on a number of occasions, and were able to assist Jack's family to also make links through the charity with youngsters in Nanyuki.
The result, assisted with financial support from us, has meant that a bus is now available for taking the youngsters to Rugby training and matches.
Great news for the local youngsters there!!