Table Talk
Hythe Rotary solving problems for the Salvation Army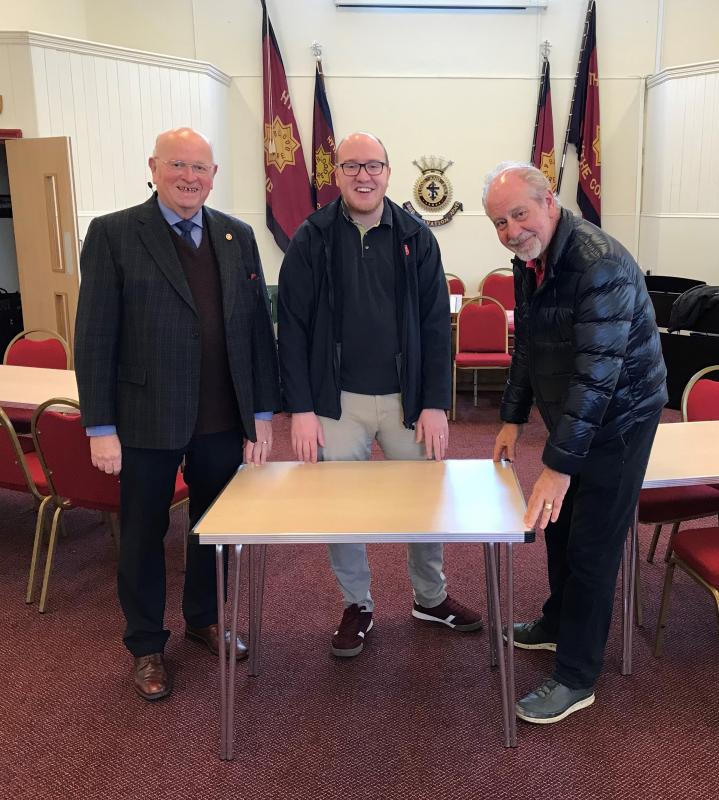 Hythe Rotary learned of problems being experienced at Hythe Salvation Army Church & Community Centre because their tables were getting old. The costs to replace the tables were high so Hythe Rotary did some innovative thinking and together with H V Wooding Ltd and GoPak worked as a team to come up with a solution which solved The Salvation Army's problem in the most economical and practical way.
Captain Callum McKenna of The Salvation Army adds, "Tables might not sound like the most exciting part of The Salvation Army's work, but our tables are well-used by the more than 200 people who visit our building each week: whether that's for isolated individuals to sit at and have a chat over a cup of tea, or for volunteers to fill out food bank forms on or toddlers and children to use for craft work.
Our old tables had become unsafe and were very heavy, meaning it was difficult for some volunteers to move them around. The incredibly generous collaboration from the Rotary Club of Hythe, Woodings and GoPak means that we can now continue to serve our community in an effective way."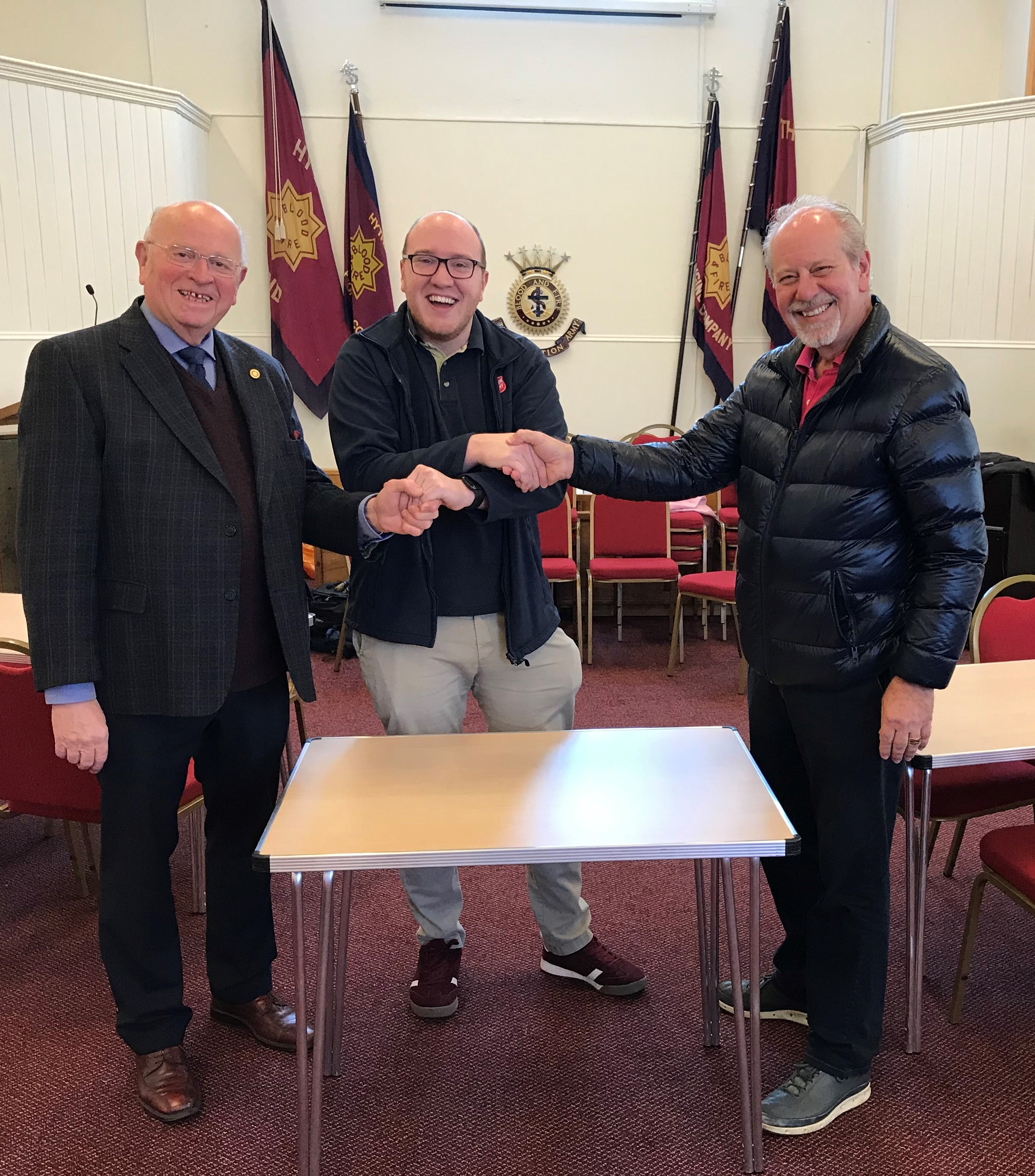 Pictured are Rotarian Harry Wooding, Captain Callum McKenna and
Hythe Rotary Club President John Keesing.