Over 50's Walking Football Competition
Redcar Rotary Club were proud to sponsor the Tees Valley Walking Football Over 50's event held at the leisure centre in Redcar on 8th March 2020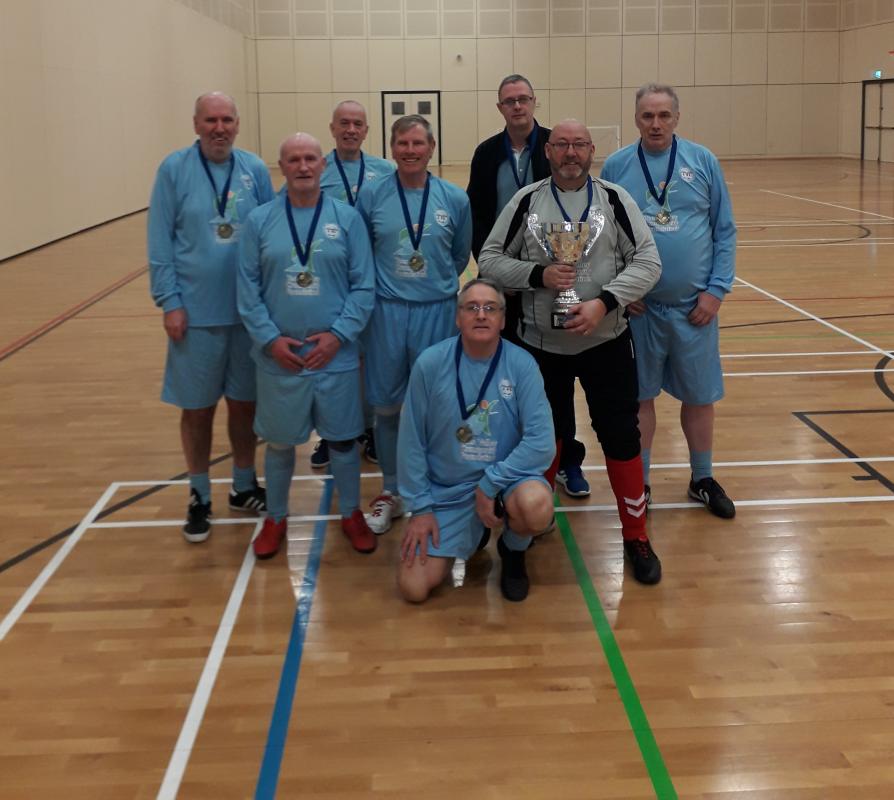 The 7 teams competing for the trophy were Tees Valley, Redcar, Scarborough A and B, Whitby, Richmond and Bridlington.
The seemed to be quite a lot of "fast walking" going on and quite a few penalty shoot outs. The final saw Tees Valley v Scarborough A and with a 0-0 scoreline this too came down to a penalty shoot out. Tees Valley were victorious in the end with Scarborough missing the final penalty.
Well done Tees Valley!