A walk in the Park - Moel Famau Country Park
Tue 10th March 2020 at 7.00 pm -
A talk by David Snowdon-Jones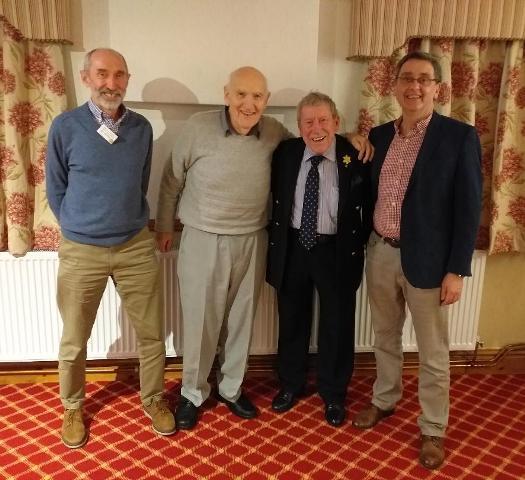 On Tuesday evening the 10th of March, members were entartained by veteran walker David Snowdon-Jones, very ably assisted by the Rev. Clive Southerton.
David described how he first started walking seriously to raise money for charity, for which over the years he has collected many thousands of pounds for many varied charities. A very interesting evening was had by all.
Thank you Bryn for organising .
Nos Fawrth y 10fed o Fawrth, cafodd yr aelodau eu difyrru gan y cerddwr di-flino David Snowdon-Jones, gyda chymorth medrus iawn gan y Parch Clive Southerton.
Disgrifiodd David sut y dechreuodd gerdded er mwyn codi arian at elusennau, ac dros y blynyddoedd mae wedi casglu miloedd lawer o bunnoedd ar gyfer nifer o elusennau amrywiol. Cafwyd noson ddiddorol iawn gan bawb.
Diolch Bryn am drefnu