St Georges Day
Wed 22nd April 2020 at 19.00 - 22.00
A celebration organised by Derrick Holden who asked everyone to wear Red & White.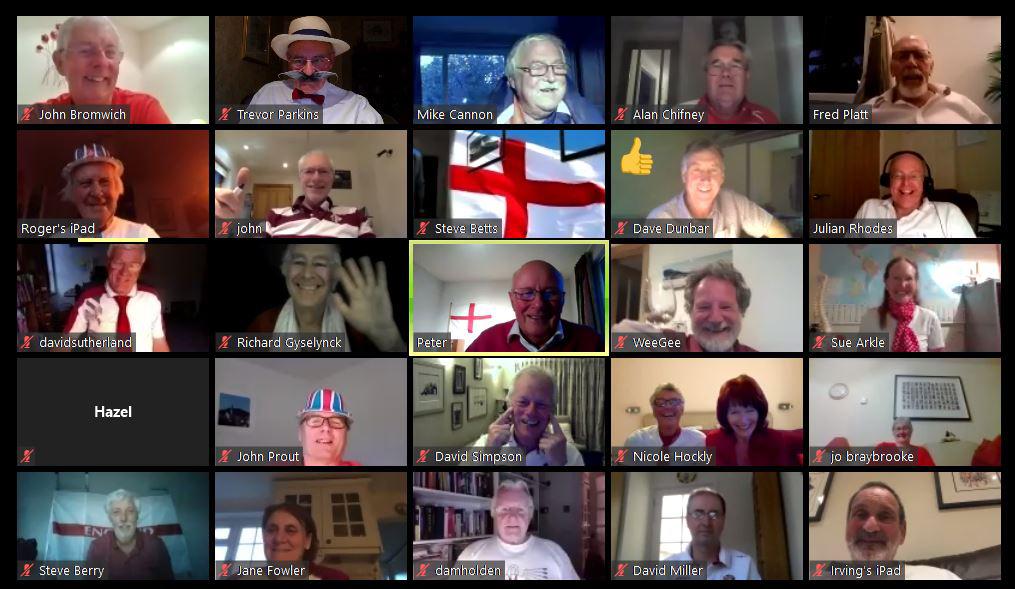 Thirty one members joined our virtual meeting which commenced with a song written and performed by Dave Dunbar.
Steve Berry presented a picture quiz based on Georges and dragons.
Derrick gave a bizarre presentation on the history of St George.