Important update on the Charity Dragon Boat Challenge 2020
Some good news though !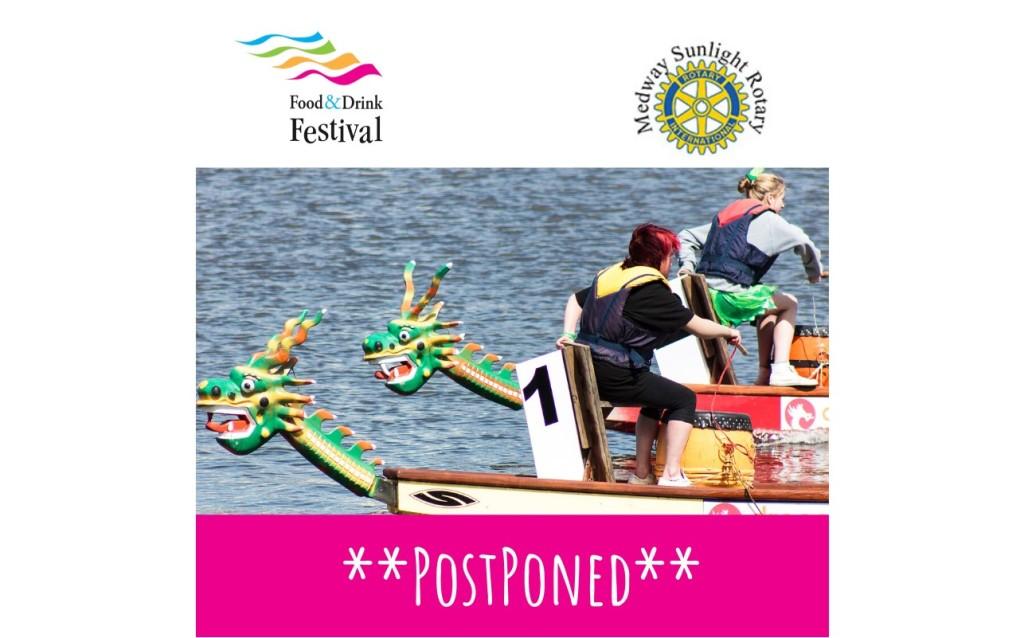 Chatham Maritime Food and Drink Festival 2020 and Medway Sunlight Rotary Club Charity Dragon Boat Challenge Announce New Dates
As we are all aware COVID 19 is having a huge impact both globally and on our communities – on our health, our finances and on our cultural experience.
We have taken the decision to postpone the much loved food and drink festival and Medway Sunlight Rotary 7th Annual Charity Dragon Boat Challenge to the 19-20 September 2020.
There will of course be continual reviews to the event as government and common sense guidance is published but at this point we are not cancelling. There will be additional measures to protect the health and well-being of everyone onsite and these will reflect the situation at the time of the event. The festival will be something for the community to look forward to and enjoy together after a long period of isolation.
Entertainment will include two stages of music, free kids area, funfair, watersports, exceptional food and drink and of course, the famous Medway Sunlight Rotary Dragonboat Races. For trading enquiries and any further information please contact hello@theeventumbrella.com. For enquiries about the Dragon Boat Challenge please contact dragonboat@medwaysunlightrotary.org.uk
David Taylor, President of Medway Sunlight Rotary has said:
"MSR are delighted to announce that, thanks to the Chatham Maritime Trust and their event organisers, The Event Umbrella, the very popular annual Dragon Boat Challenge will now take place on Sunday 20th September.
The Dragon Boat Challenge raises around £15,000 for Children's Hospice Holidays and many other Rotary Charities, allowing us to deliver on our mission statement to 'Help Others and Make a Difference' during the following year".