AGM - Weekly conference call meeting from home.
Thu, Apr 16th 2020 at 12:45 pm - 1:30 pm
AGM - Weekly meeting - Conference call. This week also saw the circulation of the news letter from the Rotary Club of Wodonga West, Australia.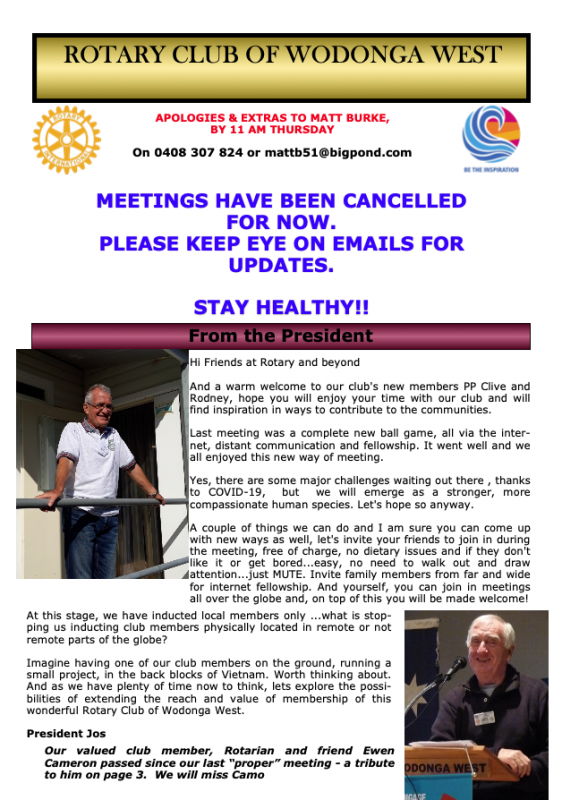 Club members please log in for more information.