We are concentrating our efforts on helping those in need in the local community during the current pandemic - Can you help us?
Just some of the things we are doing to help the local community during the pandemic.
We are supporting Bradford Metropolitan Foodbank by providing both food and regular cash donations. Please contact Richard (subject; foodbank) if you are able to help.

We are supporting Shine West Bowling by providing clothes for their clothes bank and cash donations.

In conjunction with Tesco Queensbury, Shibden Head Primary Academy and friends and relatives we have filled 269 shoe boxes with items which will help children and others from families who have particular needs at this time. Details here.

We have provided funds to a local group who are working to ensure that children who are entitled to free school meals don't go without food during school holidays.

We have supported a local school with funds to purchase laptops for pupils whose families are experiencing difficulties.

We have organised a collection of hats, gloves, scarves, sox and chox for the homeless each Christmas. This has been distributed by The Soup Run to which we also provided cash donations.

Shoeboxes containing essential items have been distributed to local families in need at Christmas. Details here including our campaign for this year.

Our wonderful Rotary Friends have sewn knitted and crocheted for our NHS throughout the crisis. Details here.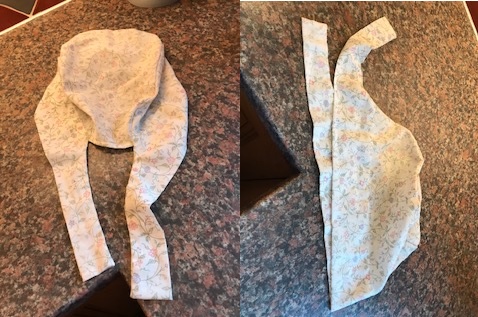 If you would like to help us to improve the lives of those less fortunate in the local area, please use the yellow donate button below.
PAYPAL "ADD A NOTE" BUTTON
When donating please advise if you wish to donate for a particular cause otherwise we will use our discretion.

By marking your donation as "Coronavirus Response" we will ensure it is used for local causes.

IF YOU WISH TO ADD GIFT AID TO YOUR DONATION PLEASE ADD A NOTE AND PROVIDE YOUR ADDRESS.
------------------------------------------
IF YOU WOULD LIKE FURTHER DETAILS OF ANY OF OUR PROJECTS OR WOULD LIKE TO KNOW OF OTHER WAYS YOU MAY HELP, PLEASE CONTACT OUR PRESIDENT RICHARD USING THE CONTACT BUTTON BELOW.
Check out our Future Meetings and Events page to see what we have coming up. If you would like to join us on any of these occasions please contact our secretary.You will be made most welcome.