Cardiff East Rotary AGM - Online 17th June 2020
Cardiff East Rotary held its first online AGM, where President Paul thanked his team leaders for all their hard work over the last year. Despite the Covid-19 restrictions over the last year the Club had contributed 2,900 hours of service to the community, 15 speakers came to our meetings, 17 projects were delivered and members went to over 10 social events. If you want to join email CardiffEastRotary@gmail.com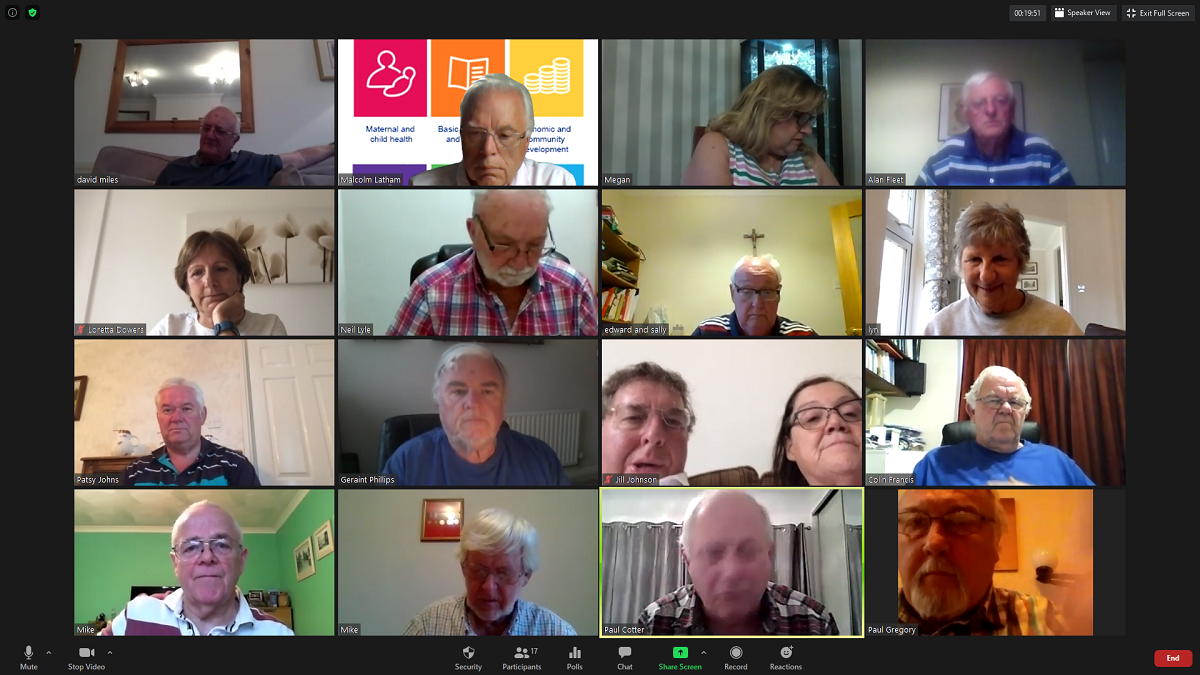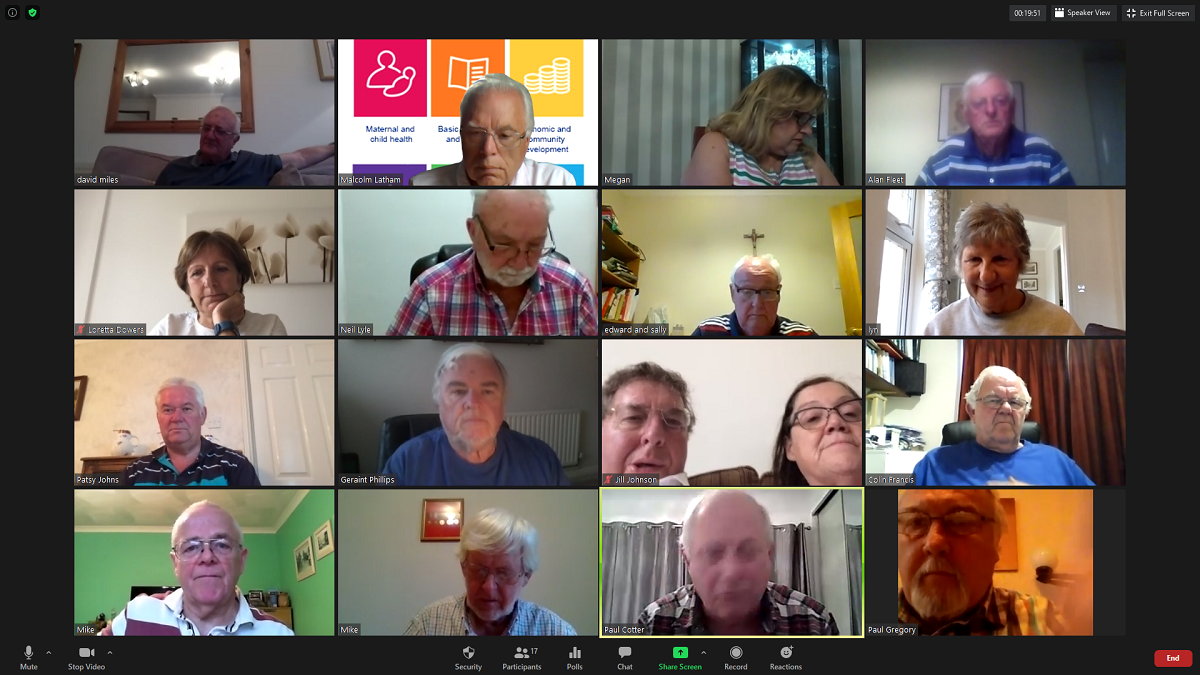 A Poem:
Lockdown 2020
And can it be another day behind the same four walls
Oh yes, I have a garden and that can be sublime
But I must find a challenge or else my spirit falls
So I sit here in Spring this year and try to write in rhyme.
I've heard the news today of course, like yesterday the same
Mostly it's opinion of who said what and why
And when and if and who else can we blame
But the greatest tragedy of all is that so many die.
Our people at the sharp end are short of much we fear
Countries all around the world want most of what we're asking
A momentary thought so stark emerges oh so clear
The country that once showed the world now hardly makes a thing.
We can have a family quiz with video on the phone
Or "Zoom" together with our colleagues on meetings we would miss
And dream of normal times again in Club or in the home
When we'll be all together and even hug and kiss.
So what end to this virus around the world and rife
Probably not in answers alluded to by Trump
We need to have a vaccine to restore our way of life
Not injecting disinfectant with needle or a pump.
All those little jobs that we've looked at far too long
So everything at home's now done with a finish to amaze
We never found the time before 'cos we had something on
Now we survey the perfect scene and cancelled holidays.
Exercise by walking can be soothing, sometimes bracing
In quiet lanes or woods, stepping briskly even better
All good people that I see observing social spacing
Having some idea of what it means to be a leper.
Could my thinking suffer, developing a flaw
I briefly saw a lesson from this virus we so hate
For a moment just dismiss its propensity for war
It embraces all mankind and does not discriminate.
One other thought will linger when I think upon this time
When everything was quiet from our homes and all about
I'll remember how succinctly it was put into a rhyme
We lived in Max Boyce country "when just the tide went out".
Neil L
May 2020
A Cry for Peace around the World
Oyez, Oyez, Oyez
Please join this cry for Peace, that you now hear from me.
Remember men & women, old & young, who died to make us free.
The women left at home did not just sit and wait.
They toiled in harsh conditions before dawn to very late.
Factories, farms, other essential jobs, the women were quick at learning.
They worked, some died, to keep the home fires burning.
As we remember this special day, do not forget that every day someone needs your aid,
Do not put away your poppies, letting your memories fade.
Celebrate with the knowledge that the V E Day is also a time to remember,
Beyond the solemn wreaths of the 11th November.
Let's thank all those who have gone before, with their colours proudly unfurled.
Join us as united we say, " Peace to the World".
God Save the Queen
Tribute to the Millions
Let us remember those who so selflessly gave
their lives at home and abroad, whose
sacrifice enables us to enjoy the
peace and freedom we have today.
Let us remember those who came home
wounded, physically and mentally, and
the friends and family who cared for them.
Let us remember those who returned to
restore their relationships and rebuild
their working lives after years of dreadful
conflict and turmoil.
Let us remember the families that lost
husbands, sons and sweethearts.
Let us remember the servicemen, merchant seaman,
miners, brave civilians and others from
Commonwealth and Allied countries
who fought, suffered and died during several years of war.
Let us remember those in reserved occupation
and the brave people who
kept us safe on the home front - the
doctors and nurses who cared for the wounded,
the women and men who toiled in the fields,
those who worked in the factories,
who all played such a vital role
in the war effort at home.
Continue our Celebrations with a 1 minute silence at 11am on 8th May
Paul Gregory - Community Team Lead Cardiff East Rotary