Locked down but not out. Collecting ring pulls
Fri 24th April 2020 at 09.00 - Tue 30th June 2020 - 17.00
We continue to support communities far and near. Please collect ring pulls from drinks cans to support the Purple Community Fund https://www.p-c-f.org/get-involved/upcycle/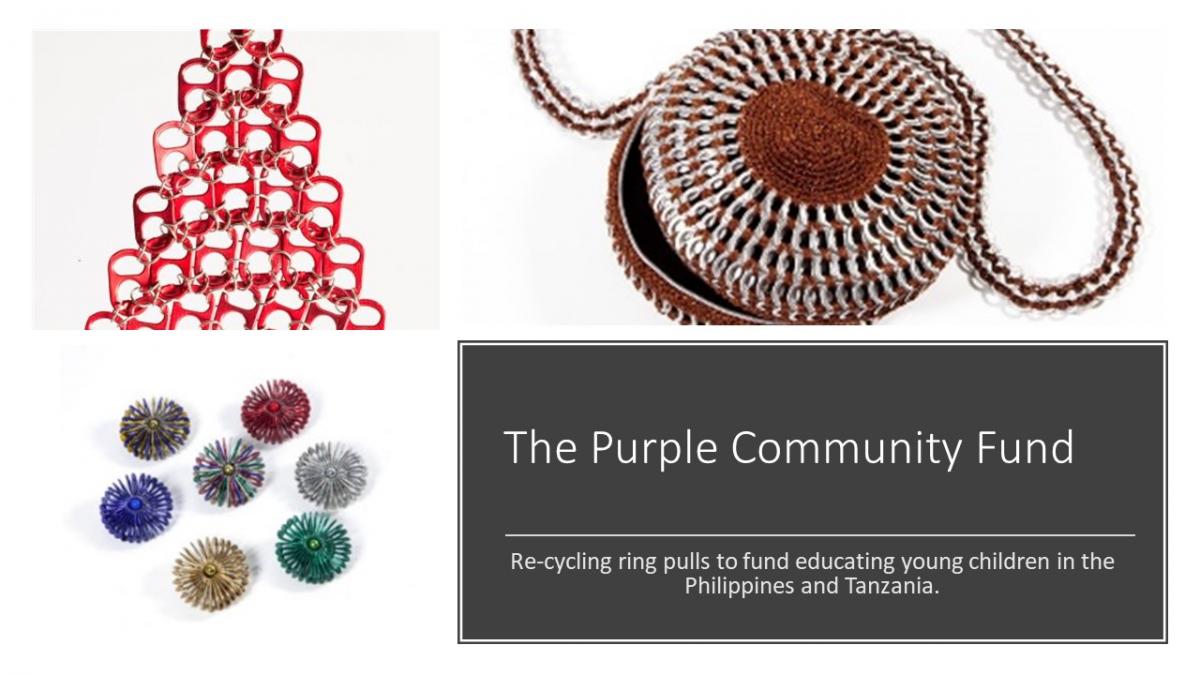 Only the ring pulls from drinks cans can be used. These will be collected once the Covid pandemic restrictions have been lifted. It's a simple way of supporting communities in the Philippines and Tanzania. The ring pulls are used to create bags, and jewellery, the sale of which provides the funds for the children's education.
Some quotes from the PCF website are shown below:
"Life for our beneficiaries is unimaginably difficult; they are the poorest of the poor, the dispossessed and powerless, they live in overcrowded crumbling "temporary" housing or in shanties built on top of a toxic waste dump. We have been alarmed by the number of children who are unable to access education or who have dropped […]"
"We support in partnership with the Rotary Club of Guildford District, small projects in Tanzania, working with groups of socially excluded people, albinos, leprosy affected people and a group of vulnerable young women providing textiles skills and training. We are currently raising funds with UK Rotary clubs to send our Filipino artisans to Tanzania to […]