Our Next Online Meeting with John Dunlop
Thu 14th May 2020 at 19.00 - 20.00
John will be speaking to us on Thursday 14th May at 7pm about Aquabox. If you'd like to join us please send a message via the Contact Form in the Menu List, top left.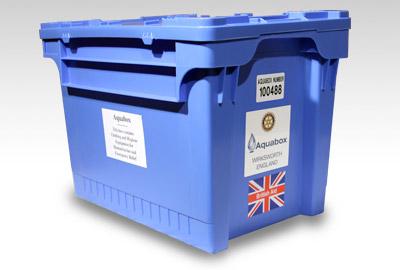 During this difficult time we are meeting online twice per month on the 2nd and 4th Thursday's at 7pm. Visiting Rotarians and guests are always welcome but please contact us beforehand so we know to expect you and don't leave you in the Waiting Room.
Members will be advised of the connection details nearer the time.
Any guests wanting to come along should drop us a line using the 'Contact' button in the menu above (top left).
John has recently taken on the mantle of Aquabox Ambassador in our District following the sad demise of Rob Keating. He is a member of Ayr Rotary Club, as was Rob, and aims to tell us all we need to know about developments at this vital Rotary charity. More information is available here