David goes into action.....
President David brings forward the distribution of charitable funds.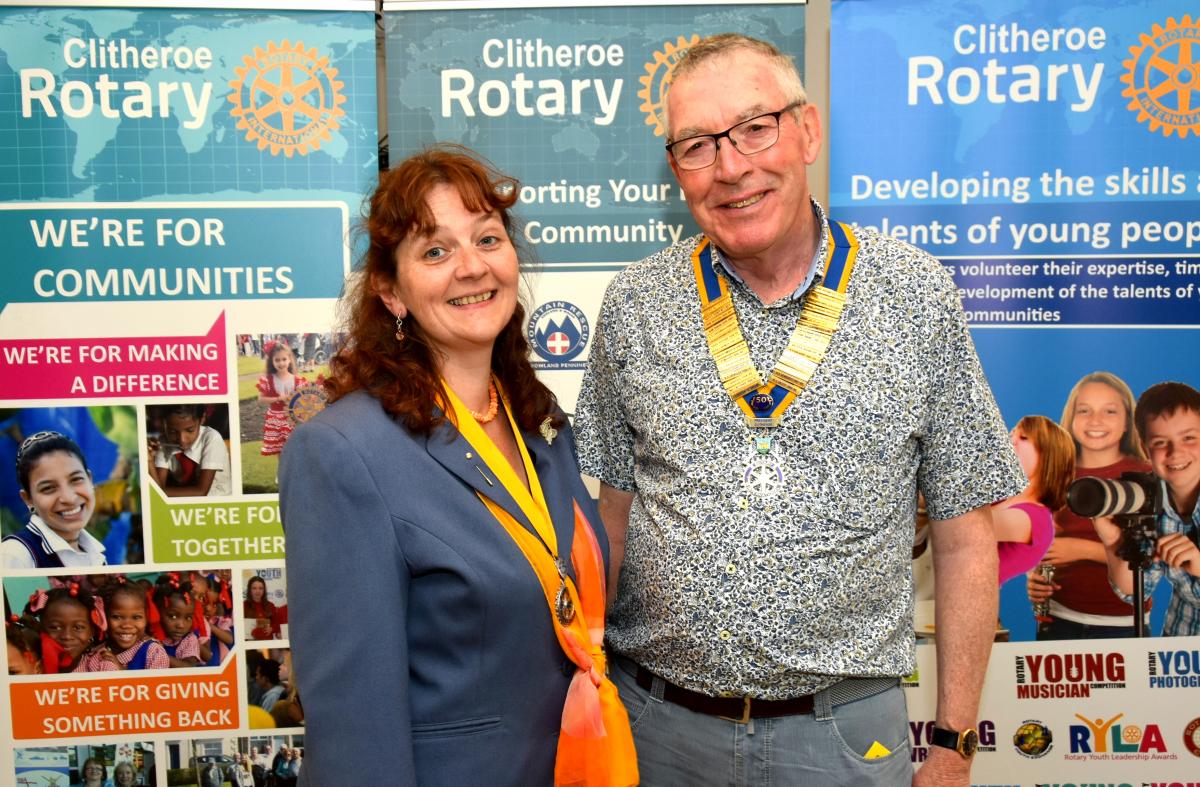 Traditionally the outgoing President of Clitheroe Rotary makes financial donations to local and International Charities at the end of June, with the new Rotary year starting with a new President July 1st.
This year, as we all know, we have to be proactive and do things differently.
With this in mind, our current President, David Wymer, with the support of 60 plus members, has decided to make financial contributions NOW, during April, as charitable funds are desperately needed.
A total of £9,000 is being distributed right now and the local charities that will benefit include Rosemere Cancer Trust, Ribble Valley Crossroads Care, The Salvation Army, East Lancs and Derian House Hospices, Citizens Advice Bureau, Macmillan Cancer Care, Clitheroe Food Bank along with several other charities.
One major contribution has already been made to Ribble FM so that they could support the Ribble Valley Community and Social Support Group and their large group of volunteers. This is all in addition to £3000 already distributed this year to local charities, generated from the Community Bonfire and street collections.
Local Rotarians have also been getting involved with the distribution of food and medicines in their local communities, keeping in touch with vulnerable people by phone, and one group of Rotarians were able to socially distance themselves while planting 50 bare rooted tree whips, which needed to go into the ground fast, to help reduce global warming. In addition, as Rotary is not having physical meetings, many Rotarians are donating the amount of money they would have spent on a meal to the clubs charity fund. Like most organisations we are all getting used to virtual online meetings.
Our incoming President from July 1st will be Jenni Schumann. Jenni intends to keep up the good work of supporting our community as we get through these difficult times.
A final quote from current President David Wymer "I'm hoping that we may be able to make another four figure donation to local charities, before my year as President ends at the end of June".
If you have any ideas on how Rotary could support you, or, if you would be interested in helping Rotary, visit our facebook page Clitheroe Rotary, or our website, or contact Bill Honeywell via messenger or email at
billhoneywell@gmail.com
or phone 07866 413825.
Rotary is open to all and meets both formally and informally for those who can't make regular meetings. The main focus of being a Rotarian, is to be a person of action!