Buffalo Bicycles - International project 2020
International project: Our second year providing Buffalo Bicycles. http://www.buffalobicycle.com/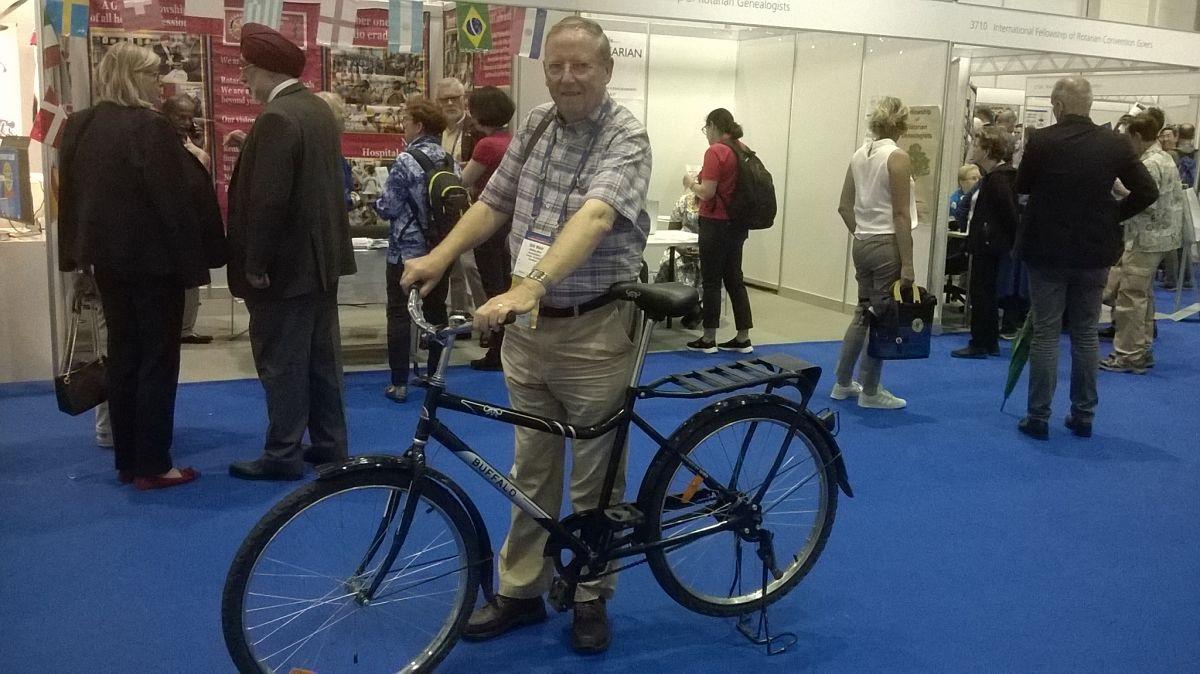 Buffalo Bicycles is a wholly owned, for-profit subsidiary of World Bicycle relief - a non-profit organisation transforming lives through the power of bicycles. Profits from the sale of Buffalo Bicycles help fund World Relief's philanthropic programs and help to build a sustainable bicycle infrastructure in developing countries.

Buffalo Bicycles are unquestionably the strongest bikes that can withstand rural terrain. They are built with heavy-gauge steel, reinforced spokes and a rack ready to carry 100kg+ lods. When you invest in a Buffalo Bicycle for your business or organisation, you receive the product of years of expert engineering, testing and quality control - the best bike in Africa.
Buffalo connects the end-user directly with bicycle suppliers; the result is a robust bike engineered specifically for harsh, rural terrain and load requirements. Our in country product development teams oversee a fleet of riders who test current and potential components under the most punishing field conditions.
Buffalo Bicycles are designed, tested and assembled in country, providing jobs in the local economy. We have facilities in Angola, Kenya, Malawi, Zambia and Zimbabwe. Our skilled assembly teams take pride in their work and ensure that your bike is built to endure the adverse conditions it will face.

Buffalo Bicycles are compatible with locally available spare parts. We also train Field Mechanics to service bikes. For large purchases we provide field mechanic trainig to ensure your business or community is equipped with skilled mechanics to service and maintain your Buffalo. With proper care and maintenance, this durable bike will serve you for years.