A new defibrillator for Kingsbridge
Supplied by Rotary to replace the previous one.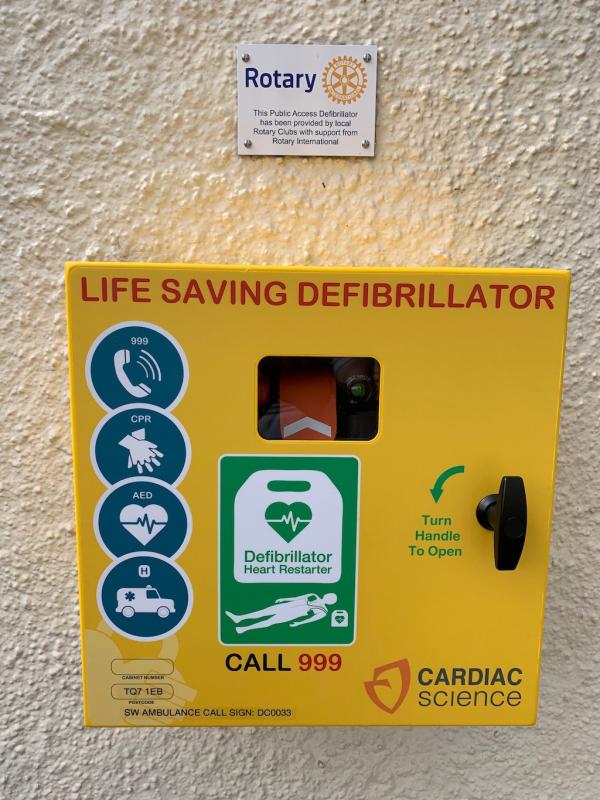 It's now over 6 years since our Club installed Kingsbridge's first public access defibrillator. It was originally outside Ilbert Road Filing Station and was then moved to Well Pharmacy. It's been one of the most used in Devon and has now come to the end of its serviceable life.
Thanks to all of you who supported our Race Night in March and with support from Rotary International District 1175 and Kingsbridge Rotary we have obtained and now installed a replacement outside Well Pharmacy in Prince of Wales Road.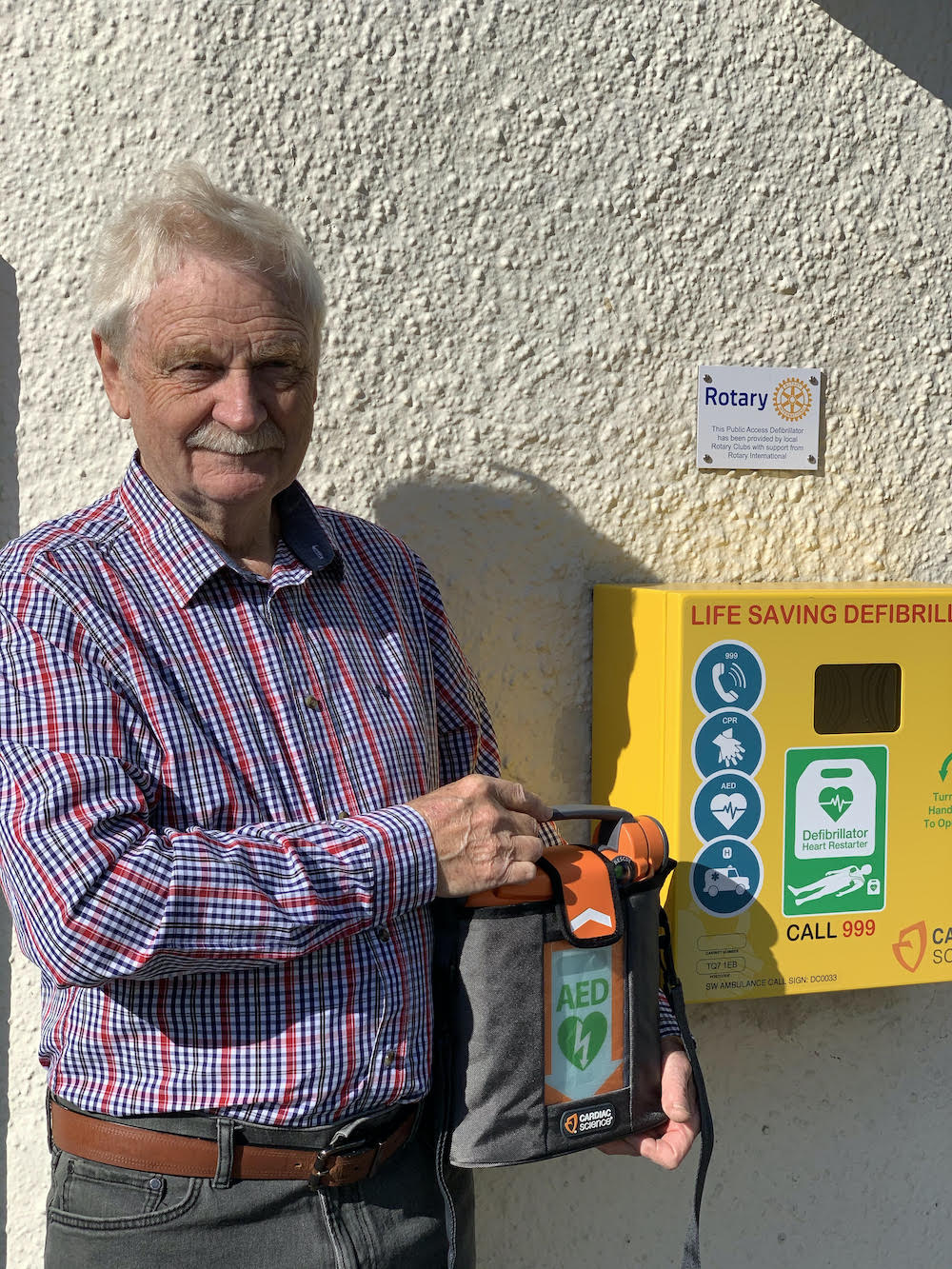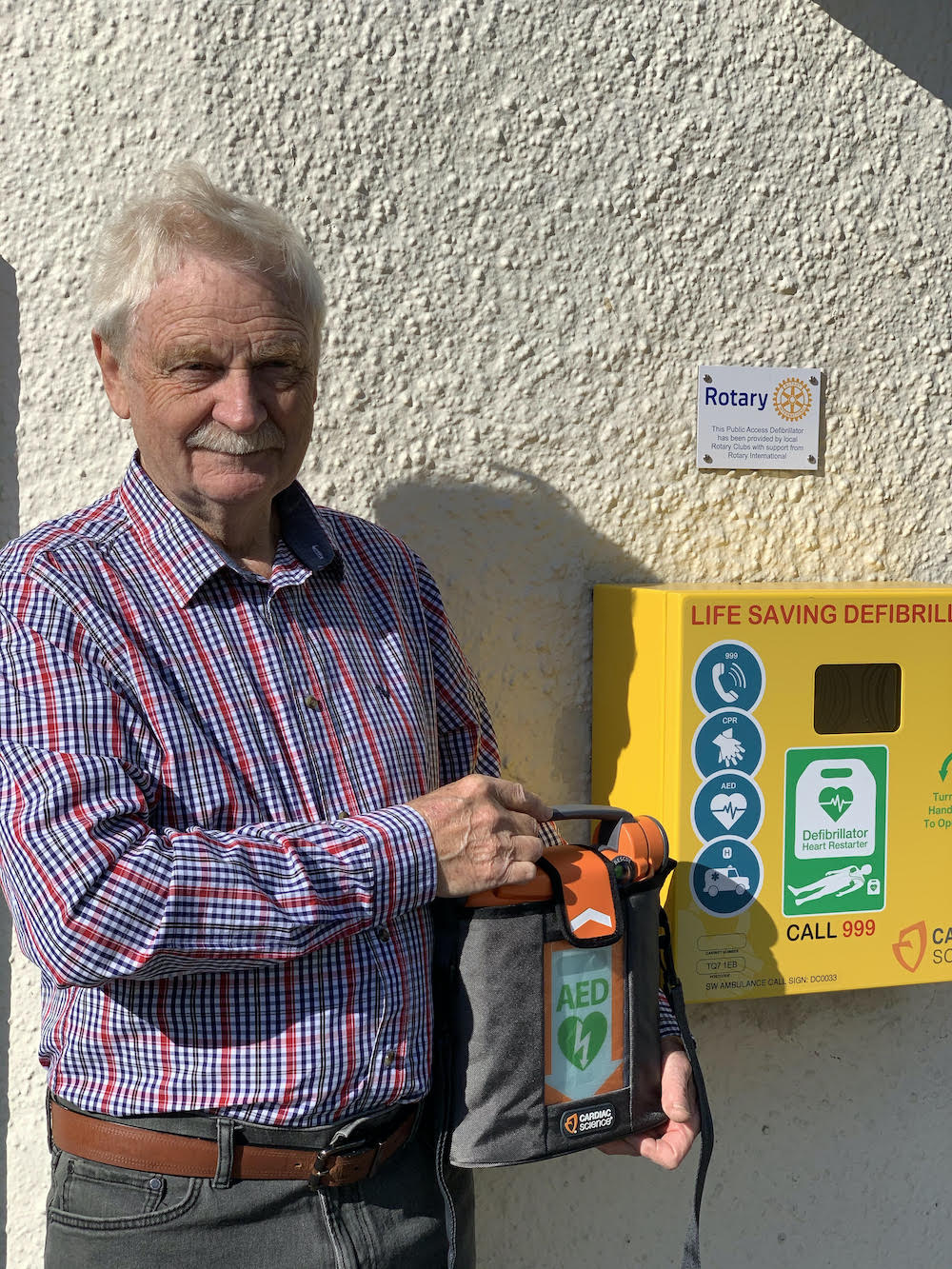 We've also replaced the cabinet (the old one took some shifting by our President Phil (pictured above) with a sturdier one made of stainless steel.
The defibrillator has been registered with South Western Ambulance Service NHS Foundation Trust and should last us a good eight years.
9 May 2020