Rotary supports local engineer making face shields
Mike Ford has been making face shields on his 3D printer and donating them in the local area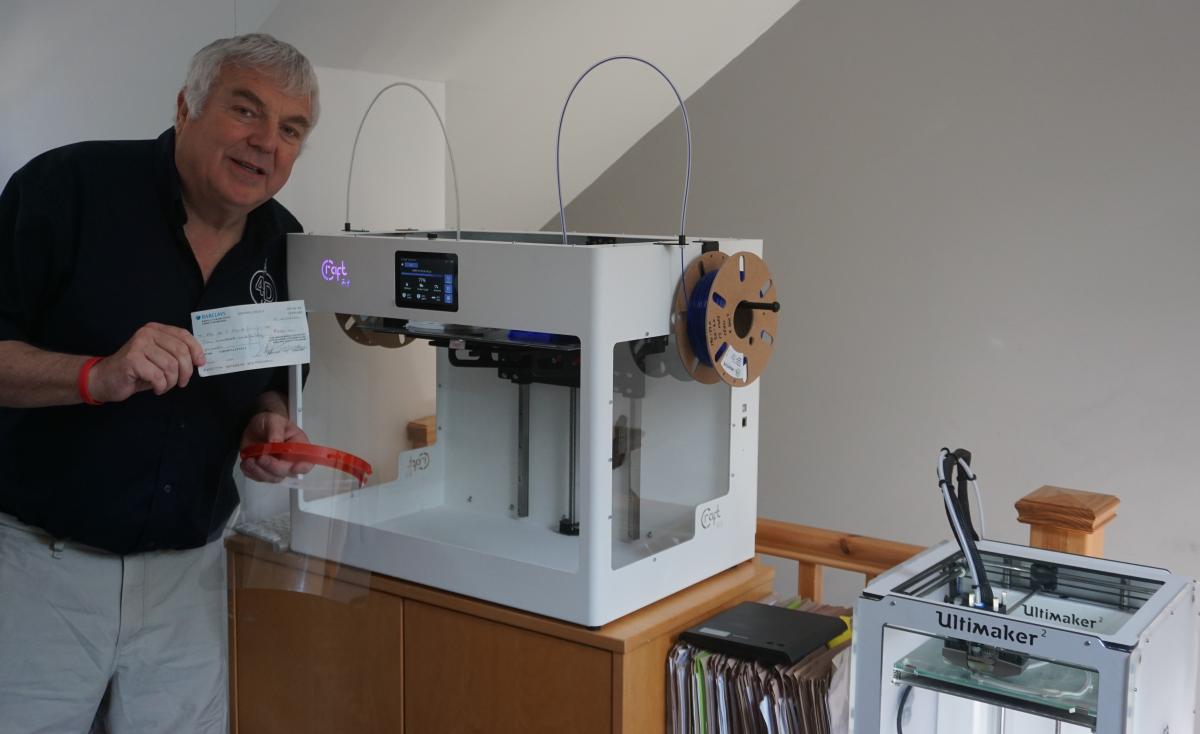 Rotary supports local face-shield producer and local charities
Local engineer Mike Ford has been producing face shields on his 3D printer to donate to local workers since the beginning of April. By the middle of May he had made over 1500 units which have been given to, for example, the QEH, hospices, supermarkets, visiting care workers, care homes, surgeries and pharmacies. Some of the materials have been provided free by Derek Harvey of Office Wise and Mike has received donations to help fund this invaluable work including one for £250 from the Rotary Club of King's Lynn.
Since the onset of Covid-19 the Rotary Club of King's Lynn has been determined to support local charities and made donations totalling some £4750. The King's Lynn Samaritans, Nelson's Journey, Bridge for Heroes, the East Anglian Children's Hospice and the British Heart Foundation will all have received donations of £250 this month.
Photograph: Mike Ford and his 3D printer with a cheque from the Rotary Club of King's Lynn.