Club Handover 2020-21
Despite the present challenging circumstances the outgoing and incoming Presidents did manage to hold a somewhat unconventional handover ceremony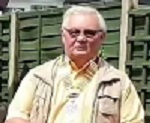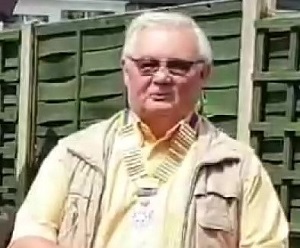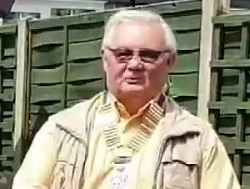 Holding any kind of normal handover event was always going to be a challenge for any Rotary club amid the COVID pandemic as well as the consequent present, and ongoing, 'lockdown' restrictions and the need for 'social distancing', etc. But it was a challenge that outgoing President Mike Smith and President Elect Paul Isted were determined to rise to. So, on the sunny afternoon of Monday 15th June, the two met alone in Paul's back garden and undertook a carefully controlled ceremony which observed all the necessary requirements.
And so, despite all the difficulties, it's farewell and thanks for a job well done to Mike and a warm welcome to incoming President Paul
And here's the video of this special occasion as captured by our own intrepid camera person, also observing the required 'social distancing'.