Club Speakers 2020/21
Club Speakers 2020/21



Rotary Club of Birstall Luddites


Club Speakers 2020/21



Club Speakers
Mon 6th July Nigel Arthurs - My Life Talk
Mon 13th July John Mackail - My Life Talk
Mon 20th July Tom Donohoe - West Yorks Police call handling.
Mon 3rd Ayg Ian Blamires - My Life Talk
Mon 10th Aug John Broadhead - My Life Talk
Mon 24th Aug Janet Crampton District End Polio Now co-ordinator
Mon 7th Sept Peter Waite Wright Life Story - Grandparents
Mon 14th Sept District Govenor - Andrew Bateman PHF
Mon 21st Sept Steve Gooder - Job Talk at Leeds United
Mon 28th Sept Gerry Wright - My battle with bladder cance
rMon 4th Oct Ian Blamires - Life as a propert Landlord
Mon 12th Oct Derek Kirby - The Disability games – What they are and how they began
Mon.26th Oct Ken Robertshaw - Its just me and my bike and Plan B
Mon 16th Nov Lisa Holmes - Birstall Community Partnership Food Share.
Mon 30th Nov Keith Davison - Office for National Cencus


--------------------------------------------------------------------------------------------------------------
Rotary Club of Birstall Luddites
Club Speaker Rotarian Nigel Arthurs - My Life Talk
On Monday 6th July Nigel volunteered to start the new Rotary Zoom year by giving a Life Talk.
Nigel was born in a Heckmondwike Nursing Home o 7th May 1957.

Nigel spoke of his family tree and his Grandparents. and a motor cycle repair shop in Birstall and a garage Trinity Garage for fuel and mechanics. His mother lived in Cleckheaton and worked as a Doctors secretary in
Birstall..
Nigel went to Birkenshaw sec school for 5 years and then went to Hofticultural College..
He started work in Batley Park and progressed through Technical college for 4 years.
Nigel was given the task at Oakwell which was just a pit and greenfield site to mark it out and start planting the trees for the Country Park
.In 1985 Nigel worked for himself for 4 years.He the got his post in Leeds for the next 30 years.
Nigel spoke of his lifelong connections with Birstall.He talked of knowing Ian Blamires as a young boy also he knew of Keith in York Celibration Row.He knew Bill Fox through his parents and Robert Jackson in Birkenshaw..
Nigel remembered John Logan sitting near him at Elland Road.
Gerry Wright at the same school and in choir and going skiing with Allen Hutchinson.
Margaret thanked Nigel for his talk.
-----------------------------------------------------------------------------------------------------------
Rotary Club of Birstall Luddites
Club Speaker John Mackail My Life Talk.
On Mon 13th John gave his Zoom My Life Talk.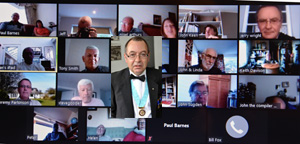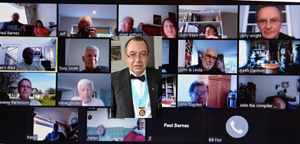 John used his computer skills to illustrate his talk with videos and xxcharts.
John was born in Aberdeen Scotland. His father who served in the RAF was discharged in 1948.
-----------------------------------------------------------------------------------------------------------
Rotary Club of Birstall Luddites


Club Zoom Speaker Tom Donohoe West Yorks Police.
On Mon 20th July the Guest Speaker Tom Donohoe talked at the clubs Zoom meeting.


I Toms carrea began as a call handler in the Crime Input Bureau in 1992.He was an engineer originally and only intended to stay for 6 months whilst he decided what to do next after a cycling accident meant that I had to retrain!

He liked the role/s as 25 years later he is still there. After fulfilling various roles within Communications as well as managing the PNC function for the Force (twice!) and Quality Control, plus being involved in 2 Home Office based improvement projects.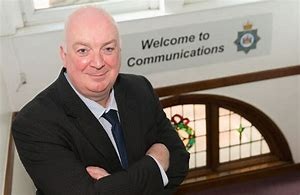 Tom is Senior Contact Manager at West Yorks Police.
Tom told of their two sites one in Bradfotd and one in Wakefield. How they deal with 999 and101 calls for 2.2million people 98% of all contacts 4200 calls per day.
Of the 999 calls 90% are answered in 10 seconds.
From the initial call it is passed to the dispatchers to send police and officers can be on their way in minutes,
getting to emergencies in 15 minutes.
Tom talked about the 101 service , cuts in police and the promise of 900 police officers to come.
Tom played an audio showing the calls coming into 999 service.
Example of caller asking when Asda is open. Another asked what is the tel number of 101 srevice.
Tom said 60% of calls do not end with officer deployment.

. President Margaret thanked Tom for his talk

-------------------------------------------------------------
Rotary Club of Birstall Luddites


Club Zoom Speaker

Rotarian Ian Blamires - My Life Talk.
Mon 3rd of Aug once again the club use zoom for a club speaker Ian Blamiers
Ian began his talk talking about his fgrandparents. Ians Grandmother came from Norfolk to work in Bradford mills and Ians Fathercame from Middlesbro in 1920to work at JR Burrows.His Mother and Father met when they were 13, his Dad joined the Navy 1941 and sailed in Russian convoys and in the North Atlantic.Returning in 1945 got married and Ian came into the world in1946..
Ian showed a school photo showing Ian and Joanna in the same photo and another photo showig Ia and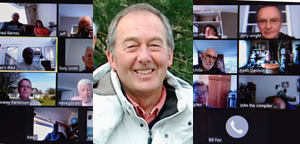 Joanna at togerther when 16 years old.Ian lived in healy fof 5years and started at BGS in 1957.
In 1960 Ian startd work in their family businesshis Dad shop in Birstall. He worked for his father for 10years they had 4 shops.
His father retired in 1970 Ian had various F&C shop includig one in Rothwell which he still owns.In 1919 Ian developed a Training school for the Fish Fryer Industry.
In gained an NBA in Sgeffield and started a Consultant buisness employing 30 staff which he sold in 2008 to a Manchester firm..
Ian had been develoing his property portfollio which is now run by his two sons Richarf and David from their office in Birstall.
In talked about his sporting careea and playing squash.President Margaret thanked Ian for his talk.

--------------------------------------------------------------------------------
Rotary Club of Birstall Luddites
Club Zoom Speaker John Broadhead My Life Talk
John started his talk showing a photo of 2 babies his twin sister Janet and himself.
John was born in Batley Maternity Home in June 1945.
John talked of his mother and father and the large family of Aunts and Uncles and his happy upbringing.
John went to Staincliffe Primary school and onto Batley Grammar School which he described as could be brutal.
John joined the Civil Service and he was posted to a war office in Leeds purchasing uniforms. John married in In 1990 John explained that he had to move every 3 years and gained experience in Northern Ireland, Hong Kong for 3 years and to London. During this time 3 daughters arrived.Joanna, Rachel born in Hong Kong and Kate born in Batley.
John said he enjoyed all his work especially working in Air Armaments working with engineers and scientists.
John had 2 spells in Saudia Arabia leading successful teams negotiating.John took Open University in History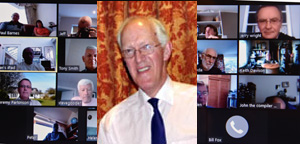 and Mod studies.
He got promoted to Director level in 1990.
In 1990 John remarried and lived in Wimbledon.
He became a Regional Director in Whitehall for 7 years in which he the world lots of dinners and hospitality.
John took early retirement with a plan to retire to Yorkshire
John said his cousin introduced John to Rotary.
John and Jo built their own house in Batley now concentrating on doing voluntary work.
In the last 3 years they have cut back to do more hobbies and travel.
John said his life was for public service.
John took Q&a Margaret thanked him for his talk and stepping in at late notice.
----------------------------------------------------------------------------------------------------------
Rotary Club of Birstall Luddites


Club Zoom Speaker

Janet Crampton District End Pokio Now Co-ordinator .
Janet who is a Rotarian at Northallerton Mowbary Club
Janet spoke of her understanding her role learing about clubs fund raising capabilities.Promoting crocus and crocus brooches,encourogin clubs to mark world Polio Day on 24th October.,in 2019 5900 events took place through 4000 clubs in 139 countries word wide.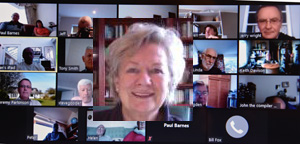 and to share info on imunisation Imunisation programs.
Janet spoke of the World wode hot spots in Pakistan an Afganistan.and the differance between wild virus and Circulating vacine derived casas. Janet spoke of Bill Gates continuing 2 :1 funding to 2023. and the loss of funding due to coronavirus
Janet spoke of her visit to Ameritza In the punjab India.for 6 day visit and her expiriene dispensing the 2 drops onto the tonguef the children. Janet spoke of her visit to the Golden Temple. .
She said it was a very worthwile experience.
Margaret thanked Janet for her talk and Janet took questions from Luddies.
LINK Rotary "End Polio Now.
LINK Africa Polio free
---------------------------------------------------------------------------------------------------
Rotary Club of Birstall Luddites
Club Zoom Speaker Peter Waie Wright - Grandparents.
Birstall Luddite Rotarian Peter Wait Wright spoke to the club about his Grandparents
.
---------------------------------------------------------------------------------------------
Rotary Club of Birstall Luddites
District Governor Andrew Bateman.
On Monday 14th Sept Birstall Luddites joined into a joint DG gathering with clubs from Mirfield, Heckmondwike, Cleckheaton Batley and our seves attending . The Zoom meeting organised by Cleckheatons Bill Stevenson and hosted by their President Pam.
President Pam gave the royal toast and introduced the local club Presidents and DG Andrew Bateman.
There were 28 attendantees.
Andrew was Head of a local High school and is a member of Halifax Calder Rotary Club.
Andrew talked on the theme "change for all" and tryng to get Rotary more efficiant.
Andrew gave an examle of his neighbour who changed his working environment
working for international company with differen worrking hours and using zoom.
Andrew spoke of the challenges that rotary has, - membership.
An initate is to target the newly retired
Andrew talked of his reasons for joining Rotaey 29 years ago.
He talked about Rotays Charity Foundation and hopes every club will donate this year and the good
causes of Hospice and food bank priorities.
Andrew promoted that Rotary should tell people what we do including the start this yeay of a
District Newsletter.
Andrew spoke of the new opportunits we can create through "Change"

President Pam inroduced each local Preidents hopes for the new year
.Inner 9 Assistant Governor Mike said a few words and after AOB Pam closed the DG meeting.Mike
------------------------------------------------------------------------------------------------
Rotary Club of Birstall Luddites




Club Speaker Steve Gooder Job talk Leeds United.
--------------------------------------------------------------------------------------------
Rotary Club of Birstall Luddites


Club Speaker Gerry Wright




My battle with bladder cancer.
On 28th Sept Gerry spoke to the club about his battle with bladder cancer.
Gerry very bravely spoke of the discovery of his cancer, the 5th most common cancer, his visit to his GP, to his visits to the to Neurologiists at the Boothroyd center at Dewsbury General where it was confirmed Gerry had
bladder cancer.
Gerry talked about his chemotherapy treatment and tests which all led on 6th April 2018 where Gerry had an 8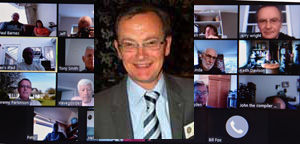 and half hour keyhole operation to remove his bladder, prostrate and lyph nodes.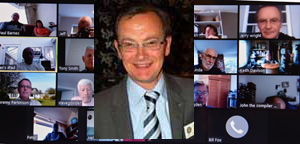 Gerry then talked about the painful recovery, all told he was in Pinderfields Hospital for 10 days
After 6 weeks at home Gerry saw the consultant who gave him the good news that all was ok.
Gerry talked about his life now working normally, managing his bag emptying routines and him being able to wear shorts and tea shirt and driving for a visit the coast for a day out .
Gerry said he will still have to have checks for 3 years but he finished his tour of his illness on a
very optimistic note.
----------------------------------------------------------------------------------------------
Rotary Club of Birstall Luddites


Club Speaker Rotarian Ian Blamires.
Ian said he had been a landlord for 35years.and that he had sad, funny and trajic stories.
In late 1980s Ians father owned a propery with 2 shops in Driglington which had spare land .
Ian got planning permission for the spare land and did the building. Ian explained the high interest rates at the time but got a 100k deal over 10 year loan. Ian stressed to take a long term view over proerty investment.
He talked of his mixed portfolio of shops, flats, bed sits and housesand how multiple rents on one site makes it easier to manage.
He went on to tell stories about the Driglingto propertys. Ian explained that he went around his propertys collecting rents on sat mornings.
He told of the main problems booze, drugs sex. and sometimes violence.
He told of findina canibis farm in a house he let and how he found the people gone but all the power still on.
The police did not follow up the case and Ian had to put right all the damage to the house.
Ian told stoties which were sad and in some cases tragic.
--------------------------------------------------------------------------------------


Rotary Club of Birstall Luddites

Club Speaker Rtn Derek Kirby of Hull Kingston club

Presentation: The Disability games – What they are and how they began.


Dereck started his talked by explaining what the games are - an annual one day event now made up of 11 events.
The current format was started 25 years ago by the RC of Clethorpes historically run by one club for two years but now centered on Hymers Collage in Hull.and run by a team of Rotary clubs
It is run for ages 9 and upwards with all types of disabilities.Some events are split into 2 groups 9 to 16 and 16 +..It is free to competitors and and their carers.
Rotary Clubs provide transport and look after them for the day.There are 11 events Archery, Boccia,
Darts ,New age ling ,Rifle shooting ,Snookee ,Swimming ,table tennis ,weight lifting ,Wheelchair dsh and wheelchair salsiam.

Organisers drawn fro Hull Martime clubs Barton on Humber, Beverly ,Holderness, Hornsea all Hull clubs and North Linc Clubs.
Every competitor is listed in a programand awared a medal.
Disabled people from Hull, East Riding ,North Lincsand South Yorks.
Competitors come from Residential Care Homes, Local Authority care homes, Charities and Voluntry and proffesional support groups. They can at max run with 400 competitors but better with 350 for the time s between 9am to 4:30pm.
For the future they are interested in working with groups in Bradford at Grammer School and in York.
giving advice to all clubs.
Nigel spoke of his involment when he was District Governor and how the games are very satisfying when seeing the compeitor enthusiasm and enjoymet after a very long day at the games.
Nigel thank Dereck for his talk on behalf of Birstal Luddites.
------------------------------------------------------------------------------------

Rotary Club of Birstall Luddites
Club Zoom Speaker Ken Robertshaw 26th Oct 2020
"Its just me and my bike and Plan B."
Ken spoke to the club about his long planned fund raising journey to cycle to US Highway 1 from Fort Main to xx to raise funds for his Charity Theodora.
The Charitiy helps sick and disabled Children.
Ken planned to ride 60 miles per day 300 per week doing the 2480 total miles. He contacted Rotary clubs along the route fo help if he got into probles wih his bike. His journey would finish only 90 miles from Cuba.
Ken then told of his bigproblem with UPS in trying to get his bike and eqipment transported to Fort Main.
He had to accept that he was in US but his bike never reach him.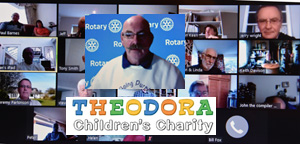 Ken had to find a plan B. as his return flight was on the 30th August.

Ken turned to Rotary and went to a ranch where he swapped two wheels for a horses 4 legs.
He raked Hay, hunted gofers, drove a tractor cutting Hay, drove a bulldozer. and a bus
Ken raised £3500 for his Charity from his US experdition.

Ken went onto talk about his Charity Odora and their Giggle doctors working in the wards entertaining children.
Ken talked of his fundraising dog sledging 15K for Leeds LGI and his Missisippi canoe journy rasing 150K through donations and book sales. He says through Covid the fund raisin is drying up.
Ken spoke of a new idea to travel by motorbike from Perth Scotland to Perth in Australia.
President Margaret thanked Ken for his talk .
LINK Theodors Charity.
--------------------------------------------------------------------------------------------------------
Rotary Club of Birstall Luddites
Speaker Lisa Holmes
Birstall Community Partnership Food Share.
Birstall Luddites have given financial support to the Birstall Food Share during the
coronavirus epidemic.
On Mon 14th Nov Lisa came to speak to the club via Zoom accompanied by volunteer John Senior.
She explained how she started in Leeds and the closing of Chatterbox.
She thanked John Logan for the use of Howden Clough Community Centre and how she decided to not call the group a food bank but a food share for helping people and families in need at short notice.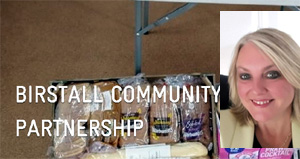 allowing one person per family into the centre. She said 90% of service users were local people and families.
Lisa told of her collecting from local supermarkets but hot meals cannot be done due to Covid.
She said Donna at Cobbles is a splinter group and that nothing gets wasted between the groups.
Lisa promoted their facebook site.

The group meets 4:50pm on Thursday and at 5:30 they open for food share and all is finished at 6:30pm.
She explained they give out fresh food on Thursdays and supply food parcels helped with some of our donations. She told of new volunteer faces every week and that families come to food share but only one service user per family is allowed into the centre due to the covid rules.
Lisa and John took questions from Luddites and again thanked the club for their support.
President Margaret thanked Lisa and John for speaking to the club and expressed the hope for future working together.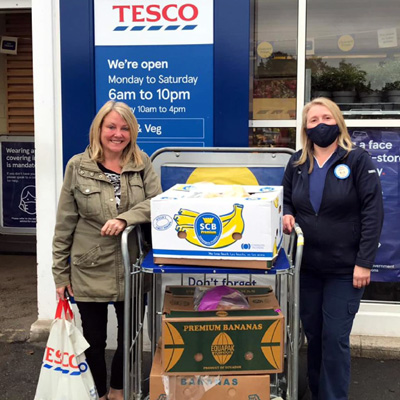 Howden Clough Community Food Share centre in action
"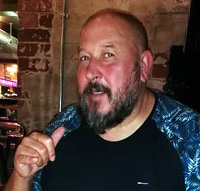 Volunteer John :- from Lisa Facebook
"For anyone who does not know who this man is, let me explain. Jon is without doubt the backbone of our team.
He uses the valuable free time he has to make sure the Food Share on Thursdays works. This ranges from collections from sup
ermarkets, to the general working of the event itself. He has been key from day one and his enthusiasm for the community and its general good never ceases to amaze us all. Jon, thank you.
You really are the unsung hero of Birstall.."
Lisa
LINK Birstall Comunity Partnership Facebook site
LINK Lisa Holmes Facebook site
LINK John the pieman Senior Facebook site
------------------------------------------------------------------------------------------------
Rotary Club of Birstall Luddites


Club Speaker Keith Davison




Office for Nation Statistics
Birstall Luddite Rotarian Keith talked to the club about his work for The Office of National Statistics.


Keith started with an History of census going back to 1800BC in ancient Egypt through to the Romans and the first English census The doomsday Book in 1066.Keith talked of difference census from 1801 through to the first National census in 1841 Keith talked of the differences in the census up to the last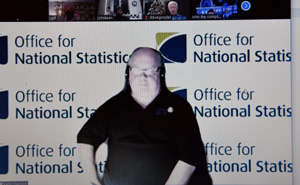 census in 2011.

He talked of the coming census to be run in Mar 2021 and that the Government has made this census compulsory.and to be filled online.
Keith talked about the 100 year privacy rule where the next census to be released is 1921.
Keith went onto talk about his department and his five main studies.
He explained the data is used by the government for the Covid epidemic and what his department dose.
Keith took Questions and President Margaret thanked Keith for the talk.

LINK Office of Nation Statistics
------------------------------------------------------------------------------------------------------------