Jul 2020 Zoom 12 - Speaker Will McInerney - recent USA experiences.
Mon 6th July 2020 at 19.00 - 20.00
Amber to co-ordinate. Tim Boyden invited.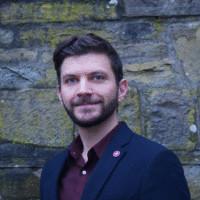 You will remember Will as a 2016 Rotary Peace Scholar. He is a great speaker and was in the USA when the trigger death took place for the worldwide movement to mobilise - Black Lives Matter.
He is a Gates Cambridge Scholar, Rotary Global Scholar, and PhD student at the University of Cambridge.