Nottingham Rotary in the News
Tue 14th July 2020 at 8.00 am - 9.00 am
It was great to see one of the charities we support was in the Nottingham Post on Saturday morning with Rotary Club of Nottingham being given a mention alongside Small Steps, Big Changes and Nottingham City Council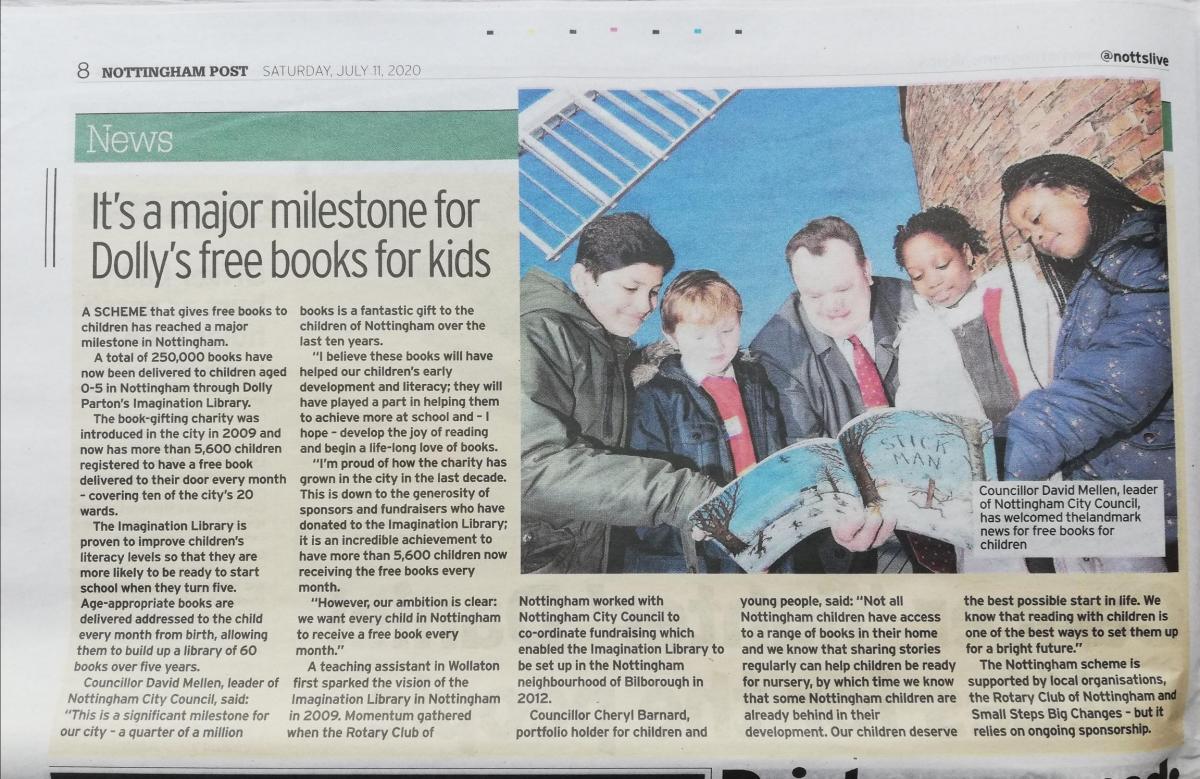 It was great to see one of the charities we support was in the Nottingham Post on Saturday morning with Rotary Club of Nottingham being given a mention alongside Small Steps, Big Changes and Nottingham City Council.
As the article notes, Dolly Parton's Imagination Library is making a big impact on children's literacy here in Nottingham and it does rely on ongoing sponsorship to keep going.
If you would like to get more involved please get in touch with Peter Moore or Leni Gelblum who would be delighted to tell you more.