ROTARIANS ONLY - Garden Competition
Thu 16th July 2020 at 18.00 - Mon 14th September 2020 - 12.00
This is a complementary competition which is open to Rotarians ONLY as they are not allowed to enter the public one!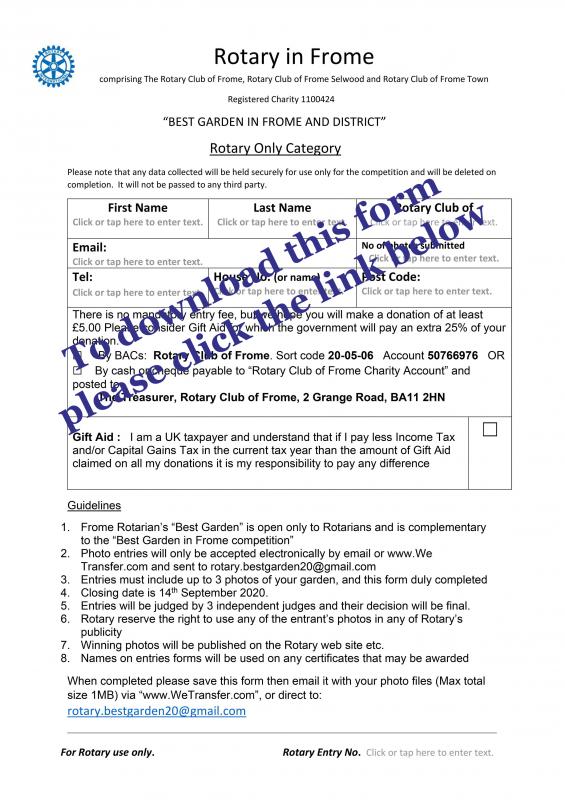 Please download the form here and read the rules and compete with your Rotary colleagues!

To repeat this competition is for ROTARIANS ONLY
There is another competition for everyone else!