In the Kenyan town of Meru, the combined effect of a Covid-19 shut down, a prolonged drought and locust plagues has caused a dramatic increase in the numbers of hungry street children without any family or social support.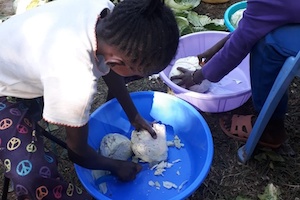 Rotarians from the Meru club are now running nightly street patrols to give out over 300 packed meals and offer some contact and support. They are committed to continue "for as long as it takes."
Supplies are bought daily in the local market at a cost of around £80/day and prepared cooked and packed at the Cloverleaf Orphanage founded some years ago by Meru Rotarian Dickson Ntwiga.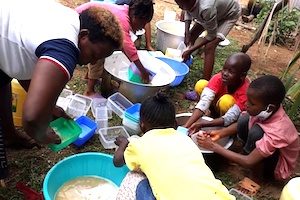 Following a suggestion from club member Rob McCann, the children there happily pitch in and help Rotarians prepare, cook and pack meals for children less fortunate than they are – "kids helping kids."
If you are able to help support these children, or would like further information about the street children of Merut, please contact Rotarian John Fisher.