Brigg Rotary delivers 1000 Type II face-masks for Young Carers
Sat 15th August 2020 at 9.36 am - 10.36 am
Rotary Team Leader Bozena delivers 1,000 Type II Face masks to Debbie from North Lincolnshire Council for Young Carers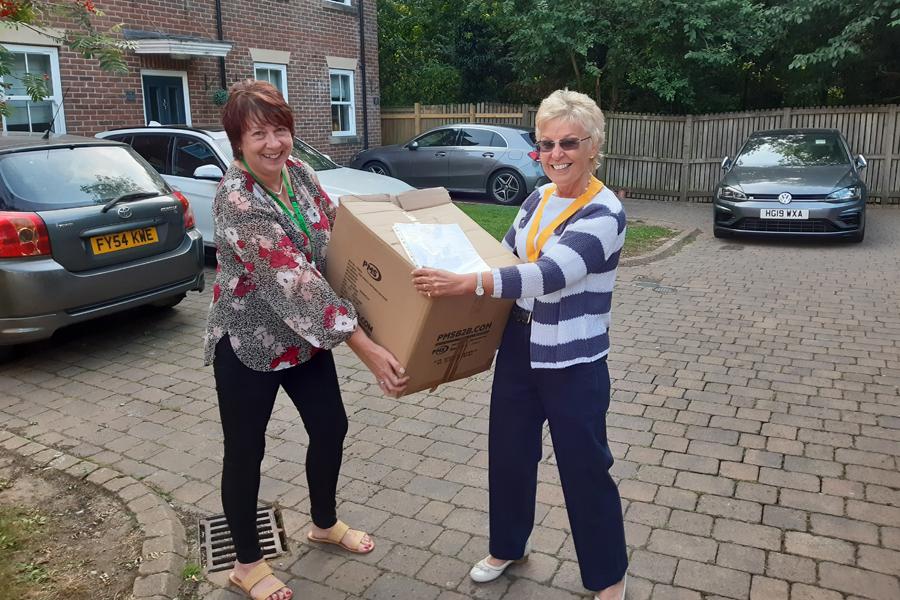 Being a carer at any time is challenging but no more so in theses pandemic times .... being a young carer is stressful enough on a day to day basis but with no schooling , not being able to see friends, having no opportunities to go out is even more stressful ......
Brigg Rotary has over the past 2 years linking in with North Lincolnshire Council Young Carers Team supporting them in terms of funding activities in order for the young carers to have some ' me time ' - away from their daily caring responsibilities for a short period of time .
Now the lockdown has been eased it is an opportunity for these young carers to meet friends , go out to parks/ have picnics , go for walks ...
The 1000 face masks delivered will enables the Team to plan outings together with all the young carers ....giving them choices as to where they want to go safely whilst wearing face masks in line with government guidelines .....
Brigg Rotary will continue to support these Young Carers .......