A tour of North Norfolk
In July 2020 Ivan organised a tour of North Norfolk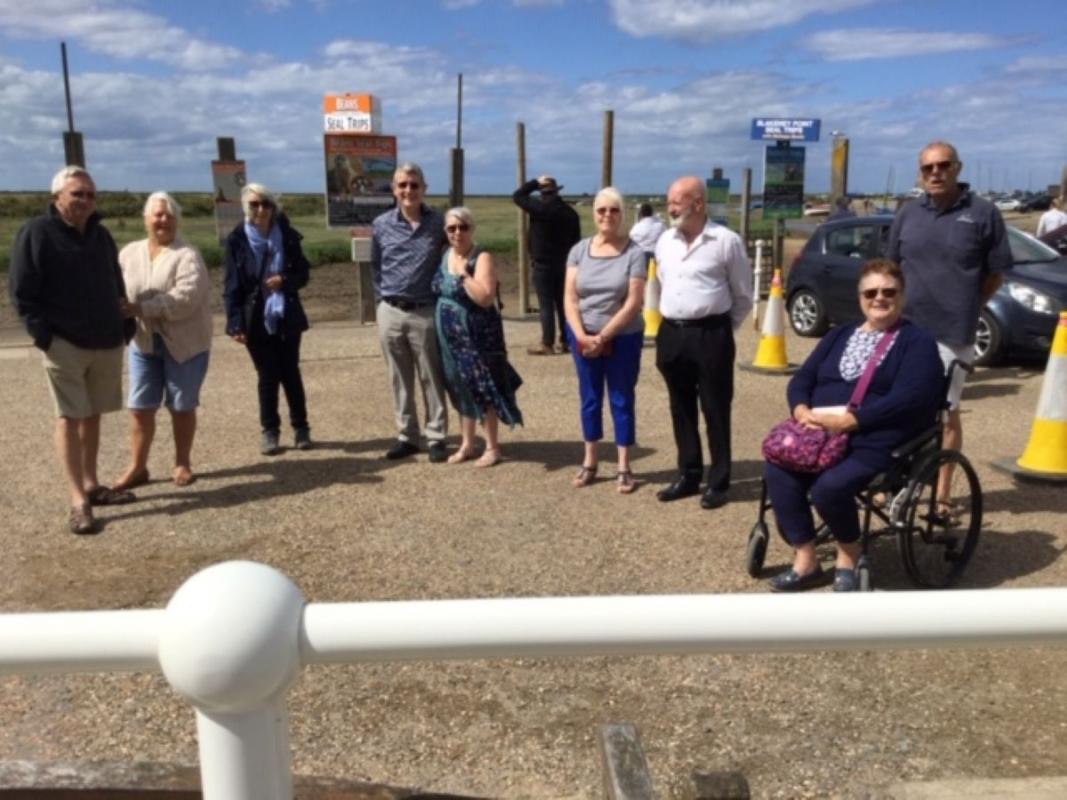 In July 2020 Ivan organised a car tour of North Norfolk. The weather was kind to us and we had a fine afternoon out. Our stops enjoyed Blakeney, where we enjoyed legendary crab sandwiches, and Burnham Overy quay, stopping there for ice creams.
Travelling along little used country lanes, we also visited Burnham Thorpe, birthplace of Admiral Nelson, and Great Bircham, where a construction industry training college occupies a former RASF base. The tower cranes can be seen from miles away.
Wending our way homeward via Houghton Hall, the Massinghams and Castle Acre, we all felt we had seen parts of Norfolk for the first time, and thanks were due to Ivan and Jean, for organising the outing.