It is time for a major "Thank You" to all the walkers, all the Rotary Clubs, all the friends, all the children (and dogs) that have taken part so enthusiastically in the Big Rotary CCF Challenge.


It has been more successful than we had dared to hope, and - most importantly - raised a large sum of money for Cornwall Mind. The present estimate is in excess of £7000.

Here is the current Challenge Map, and click this link to see it in full detail.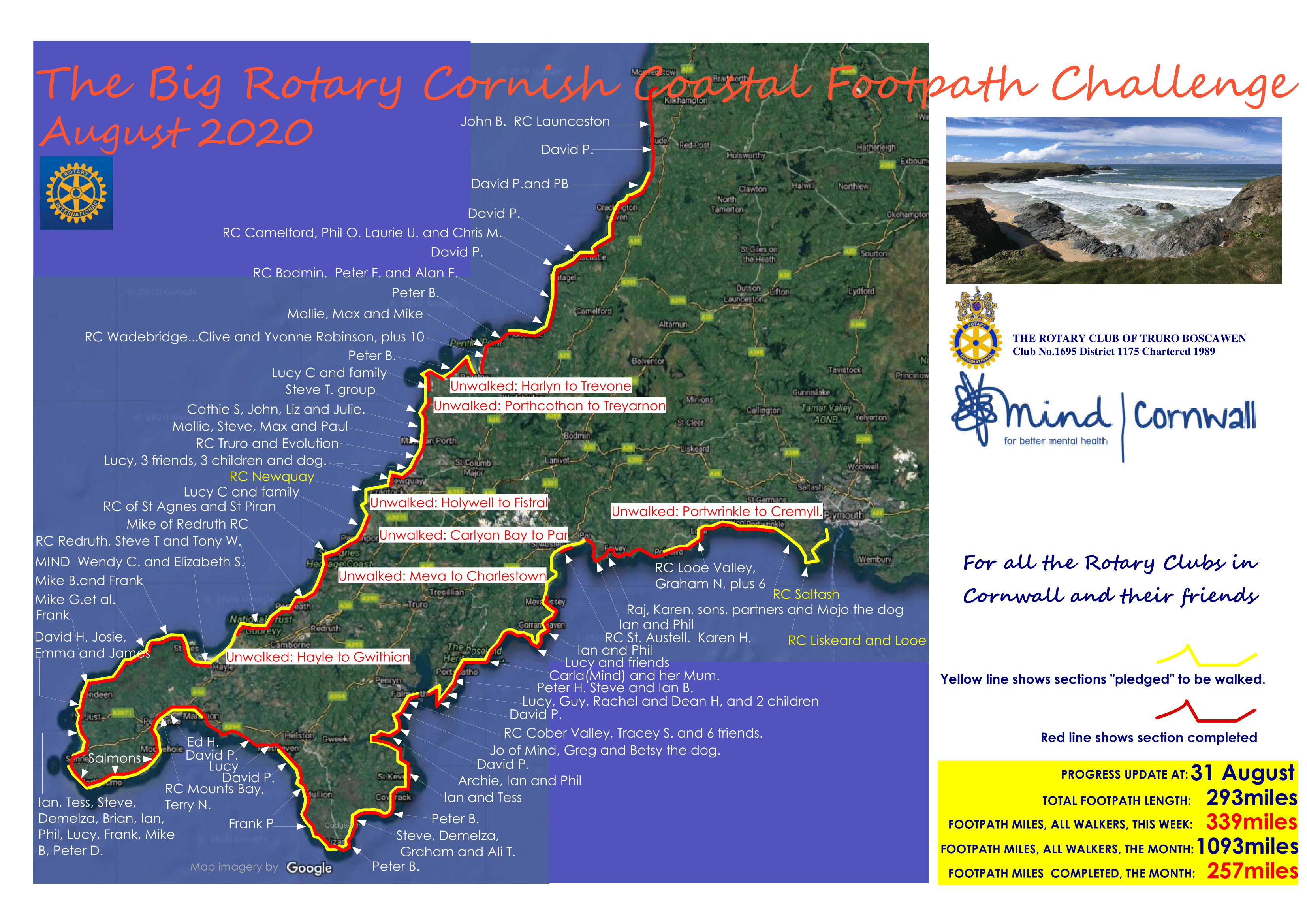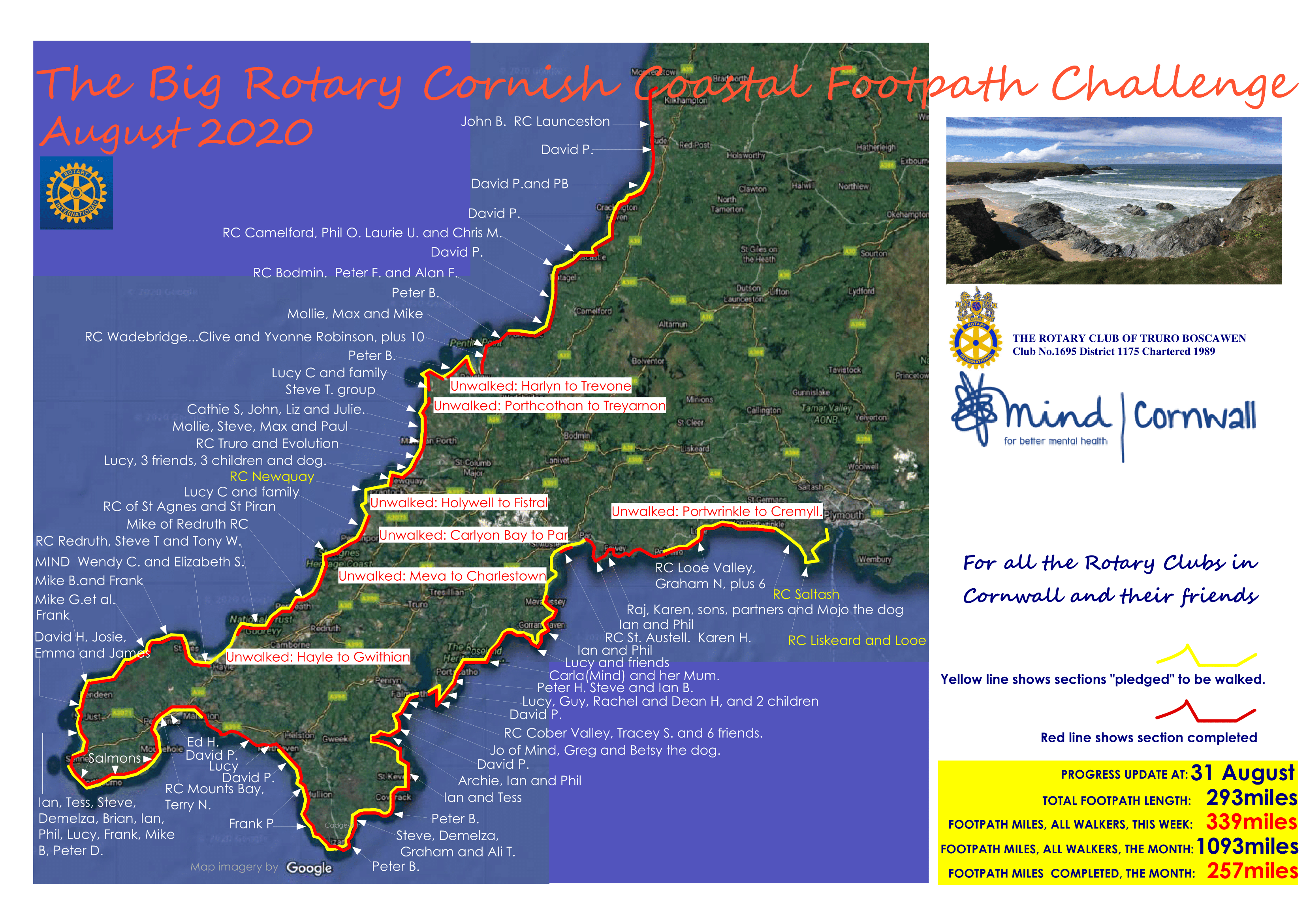 We have a record 14 "Related Pages" this week, showing all the Clubs that have taken part, and those planning to. And note how many miles have been walked by Cornwall MIND.
An important note:
Initial scepticism on the chances of walking all 293 miles was expressed, at the outset by a very senior member of the Boscawen Club. In the presence of many witnesses the term "Eat my Hat" was heard. This is a most trustworthy man who always does what he says, so it can be seen how important it is to complete the last 36 miles!
Don't forget to click on the pics to enlarge them and see any titling they may have.