Non Event Gala Charity Ball
As Gillingham Rotary Club members went into lockdown in March, 2020 and local charities, like Friends of Wisdom Hospice, had to cancel all of their fundraising events it occurred to me that running a Non Event might just fit the bill.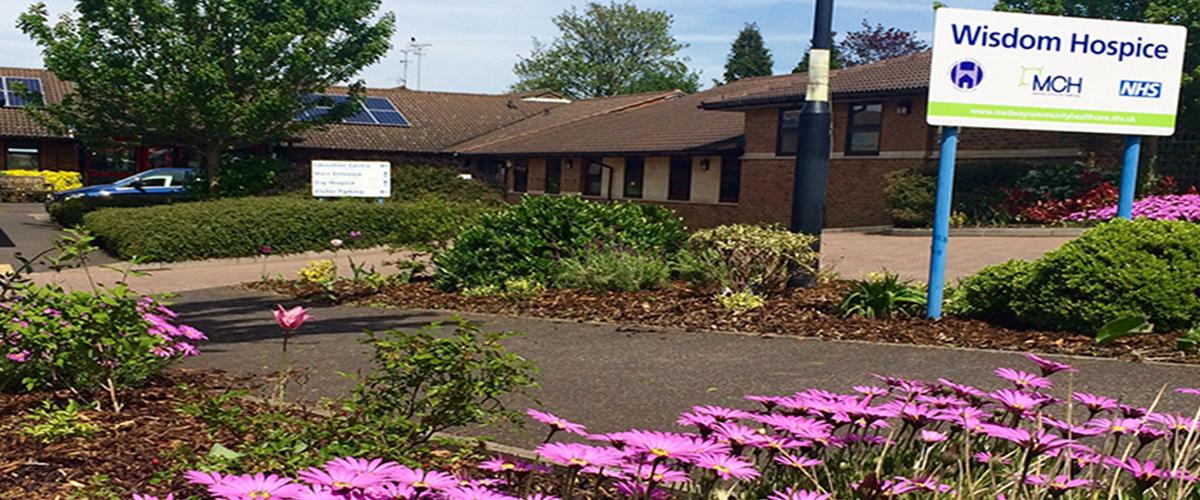 Nearly 30 years ago I was involved in organising a similar event except in those pre-email days the only way to contact people was by post. This time, thanks to the internet, there was no outlay therefore no risk involved.
The project to raise monies for Friends of Wisdom Hospice was swiftly agreed by the President and Club Council and so the scheme was launched.
The President and members began sending out emails at the beginning of May to friends and family inviting them not to attend "Gillingham Rotary Club's Non Event Gala Charity Ball". The date was obviously unimportant as the event would not be taking place. It went on to explain that in this time of self-isolation, difficulty and uncertainty there was immense concern for the sustainability of the charity sector and so the event was being run (or not run) to raise funds for "Friends of Wisdom Hospice". The email went on to point out the great advantages – not having to get dressed up, not having to call a taxi, pay for drinks or buy raffle tickets. They were then invited to buy a ticket or two (perhaps even a table of ten) at a cost of £25 each.
The cost of a ticket neatly tied in with the fact that it cost £25 per hour to fund one of the hospice's palliative care nurses.
The generous donations began to come in and to date the event, much to everyone's surprise, has raised a staggering amount which is in excess of £4,000.00 (including Gift Aid).

Rtn Andrew Harwood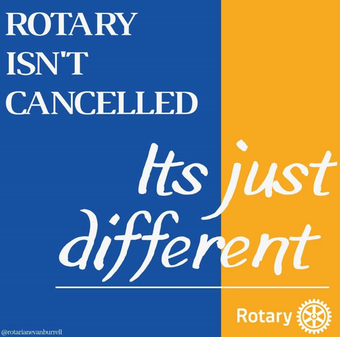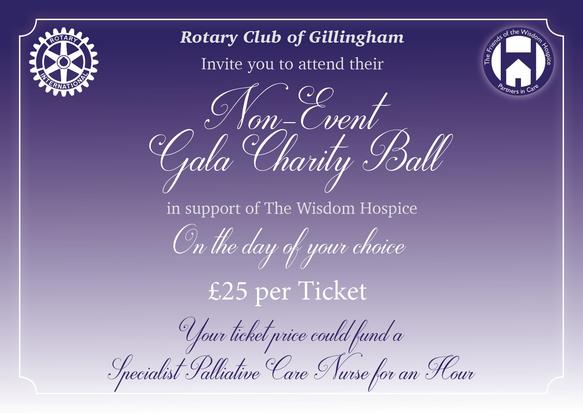 A most appreciative letter has been received from Martyn Reeves of "Friends of Wisdom Hospice"
I just wanted to write and thank you for organising the most successful, non-event event that we have been involved with. The total raised with gift Aid is certainly an amazing result for which we are sincerely grateful.
The last few months have certainly been most challenging. The hospice team have been working under extreme conditions whilst maintaining their high levels of care to their patients. By simply having to wear PPE has made their jobs all the more uncomfortable. The community, bereavement and counselling teams have also had to learn to adapt to a change in the way that they can deliver their care and support to the patients and their families within our community.
Their commitment to their patients has remained of a high priority and it is humbling to hear their stories. The hospice team are without question an amazing team who never cease to amaze me. I said recently in a hospice meeting that they were all angels.
The funds that you have raised will help us continue to fund hospice services when it is most needed. For instance your donation could support the funding of a full time specialist palliative care nurse for over 4 weeks.
On behalf of the patients, their families, and everyone connected with The Wisdom Hospice could you please pass on our thanks to your members and those that were involved in your event and for your continued and valued support.
Very best wishes, stay safe and keep well.


Martyn Reeves
Chief Executive
The Friends of the Wisdom Hospice
Updated on 6 September 2020.