President Elizabeth's Notes for September 2020

President Tom Griffin, who leads Rotary in Great Britain and Ireland
What a start to the month! Our Club organised a Zoom meeting with President Tom Griffin, the President of Rotary in Great Britain and Ireland. Tom, a Scotsman, talked about the epic task to resurrect Rotary in the midst of the COVID-19 global pandemic. And he admits to mixed feelings. "The difficulty is, we don't know what is going to happen," he reflected. "Yet, the numbers of volunteers coming forward to help with COVID-19 is what we should be tapping into." He saw the adoption of online Rotary meetings as a revolution, bringing a new flexibility and informality to Club meetings. His target is to recruit new Clubs, "new satellite clubs, sponsored by traditional clubs, predominantly online, for millennials." He went on to highlight the selling points of Rotary to these new Clubs: firstly, Rotary takes the hassle out of volunteering, secondly, you can be part of a local community and also part of something very much bigger, with the opportunity to network throughout the world. Our Club meeting was joined by a large number of Rotarians from around our District 1200: District Governor Rory O'Donnell, District Governor Elect Michael Fernando, a large contingent from the Casterbridge Club, and members from Poundbury, Bridport, Melcombe Regis and Weymouth Clubs. It was great to see so many friends at our meeting, sharing questions and answers with President Tom. I should like to take the opportunity to thank Keith, for setting up this meeting, using his little black book of contacts, and Peter, for spreading the word and inviting our fellow Rotarians from near and far to join us.
Guy Fawkes Competition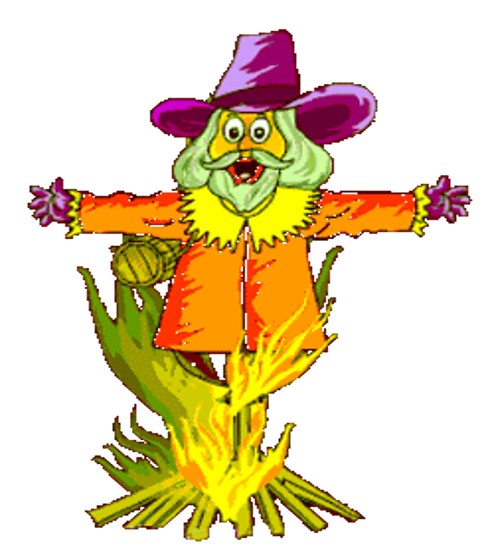 Janet has been busy organising a Rotary competition for Portlanders: to make a Guy Fawkes and place it in front of your house. Judging will be on November1st. Thank you to Andrew and Hull Gregson and Hull for sponsoring the prize.
Portland Rotary Club has been asked to steward vehicles arriving for the Drive-through Flu Jabs, held for Portlander's at the Osprey Helicopter Base on Saturday 10th October. Janet has made a Steward's Rota, so wear your tabard and make sure you are signed up.
Following President Tom's inspiration talk, President Vanessa (Casterbridge) and I invited members from both Portland and the Casterbridge Clubs to join up in a Zoom meeting, to discuss the possibility of forming a digital satellite club, or Rotaract club for South Dorset. Kirsty Poleworth joined us, Casterbridge's youngest member, who has links with various local schools. Our discussions are very open-ended at the moment. Ric Canham (District Governor Nominee) also attended and gave us a number of ideas. I look forward to the Portland Club member's inputs and ideas. . This is what we have so far talked about:
· A new Digital Club or Clubs using Zoom, Instagram, WhatsApp, Facebook etc for meetings and marketing.
· For sixth formers and young people, working in small project focussed groups across Dorset. Choose your own local environmental and or community project with Rotary backing and insurance. Fees are minimal: Our joint clubs pay $50 to register the club as sponsors. Membership fees would be approx. £80: £20 to District and £60 to RiBI
· Rotary umbrella provides a recognised framework for a career boosting CV and the Rotary international context provides links and partnerships with Clubs across the world. There are a huge range of Rotary schemes and competitions for schools, including Rotary Youth Exchanges to join as spin-offs.
· The Rotaract Handbook states: If this becomes a Rotaract club based in a school, any eligible student regardless of age may join, as allowed by the school's policies. Community-based clubs are open to community members ages 18-30.
· Rotary membership is all about the fun, friendship and fellowship of volunteering on really worthwhile environmental or community projects of your own choosing.
Between Casterbridge and Portland we could establish contacts with many groups including local schools with Sixth Forms, local youth organisations and millennials working in South and West Dorset. Our contacts include Dorchester Youth Club, Youth workers, Budmouth Academy Sixth Form, Weymouth, Thomas Hardy School, Dorchester, Beaminster School, The Sir John Colfox Academy, Bridport. The Studio School, Dorchester. There will be another meeting next month.
It is with great pleasure I have to report that finally Planning Permission for our Rotary Club sign "Welcome To Portland" has been given. I understand we have to thank Cllr Sue Cocking for speaking up and supporting the application at the Council meeting. I should also like to thank our very own Sue Gaunt for overseeing the whole affair, which was quite a tortuous process.
The Community Committee have arranged to make donations of £100 to each of the charities that will not be able to hold a Table Top sale. In September the Chiswell Community Trust benefits. The International Committee are planning a pop-up shop in Easton, nearer Christmas to raise funds for Portland charities and community organisations.
Foundation are hoping to organise a Friendship Cup event next March, and Youth are busy organising the Kid's Out Xmas Toybox initiative.
Finally, for our new and prospective member, Celia and I were organising some tea parties, but we have had to be postpone these, due to the pandemic. We have four prospective members in the offing and as Zoom is not a very personal media for new members, we had been planning small group tea parties.