Food Aid for Humla, June - September 2020
The Chiswick and Brentford Rotary Club has since 2014 supported a hostel school at Muchu in the remote Humla province of NW Nepal. Humla is a province high in the Western Himalayas with no roads into it from Nepal, a harsh climate and poor education and health levels - one child in three does not survive past their fifth birthday.

The hostel part of the school was set up to accommodate those children who lived too far from the village of Muchu to be able travel there each day, so that they can at least get an education. About two thirds of the fifty children now enrolled are girls, as the boys can often get an education in the local Buddhist monasteries.

We were notified in May 2020 that because of the shutting of the nearby Chinese border with Nepal due to Covid, the children at the school were in danger of going hungry. As the only road access into Humla is from China from Nepal, this cut off the only access for reasonable cost food supplies. The alternative of food flown into Simikot, the main town of Humla, from Kathmandu and carried by pack animals along mountain trails to Muchu is very much more expensive but is for the present the only practical way of getting food to the school.

In June, £6000 was raised at club level, with a further £1000 from London District, and this money was transferred to the Foundation that runs the school (the Kailash Humla Children's Foundation).


The food has now arrived at the Muchu school, and the photos below show how the food sacks - mostly rice, flour and cooking oil - were transported.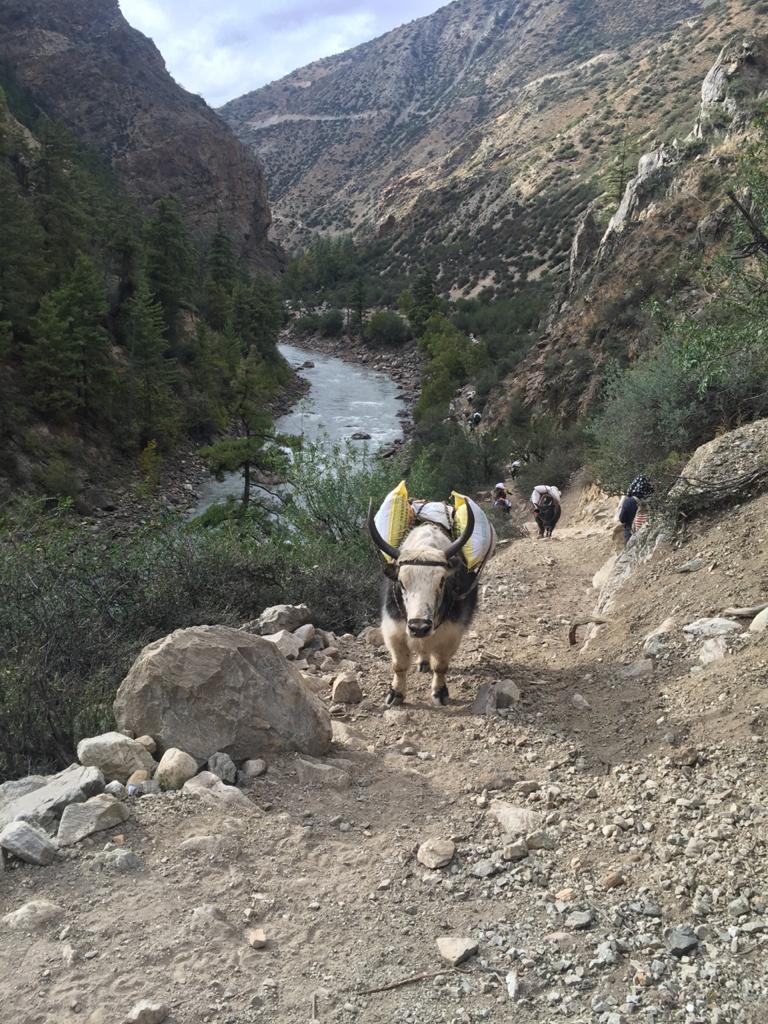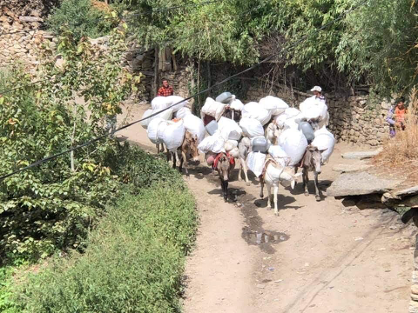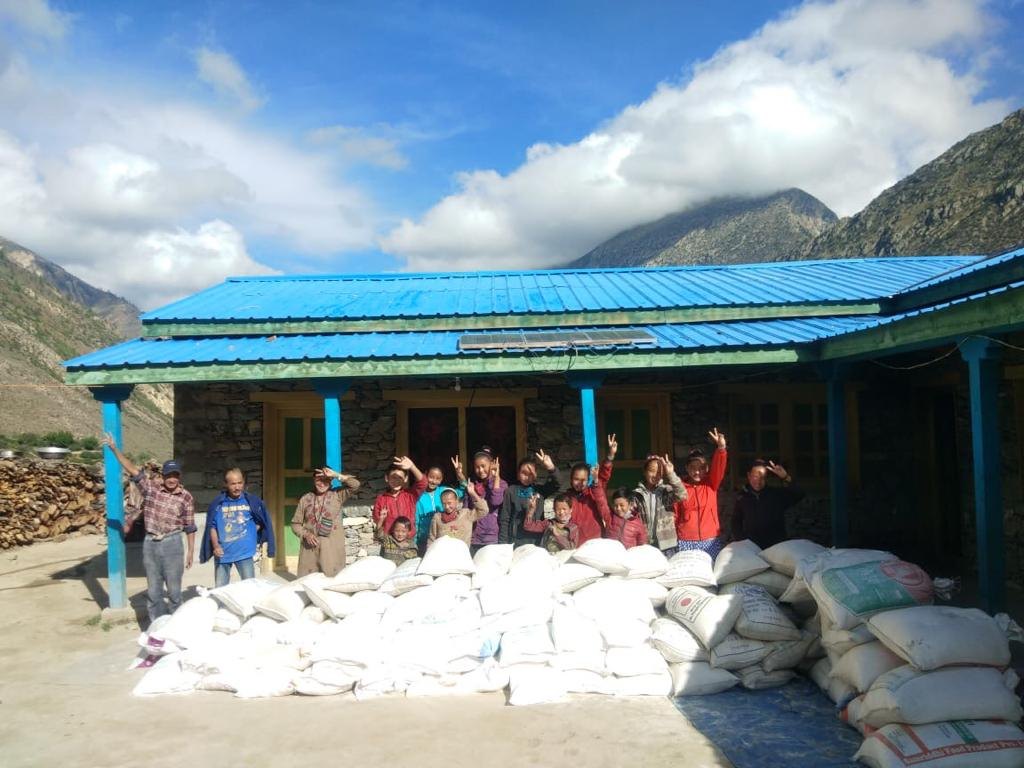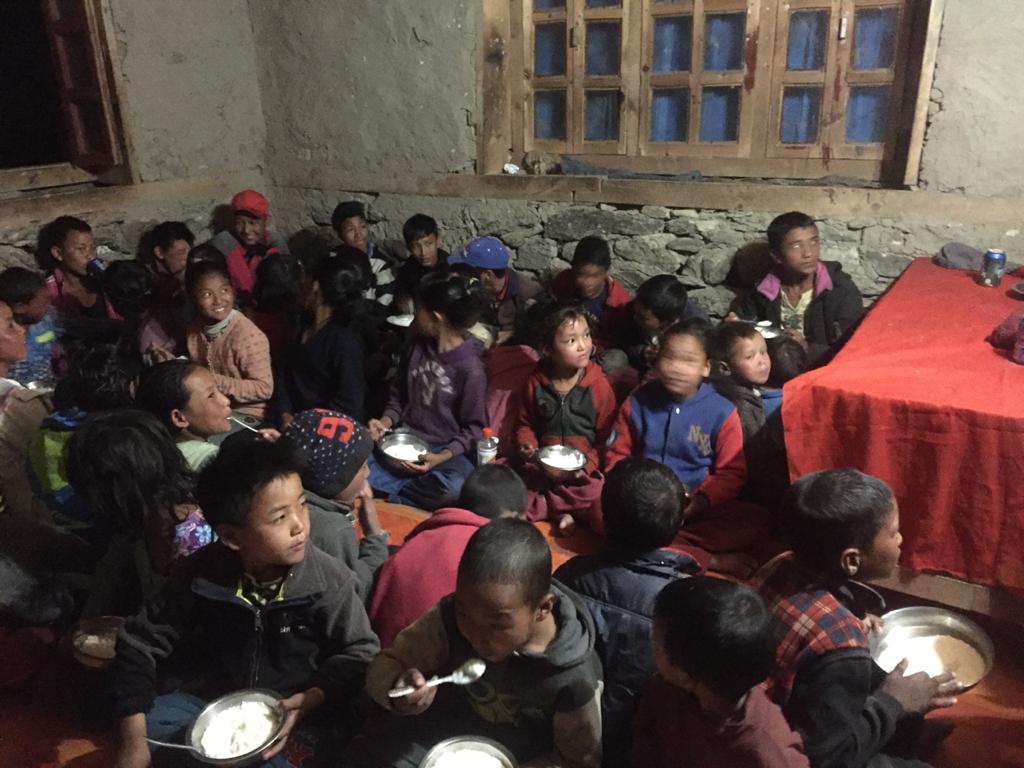 Muchu School children eating