Miles of Money
Tue 27th October 2020 at 2.07 pm - Mon 30th November 2020 - 4.07 pm
Our aim was to collect 1240 coins by World Polio Day, 24th October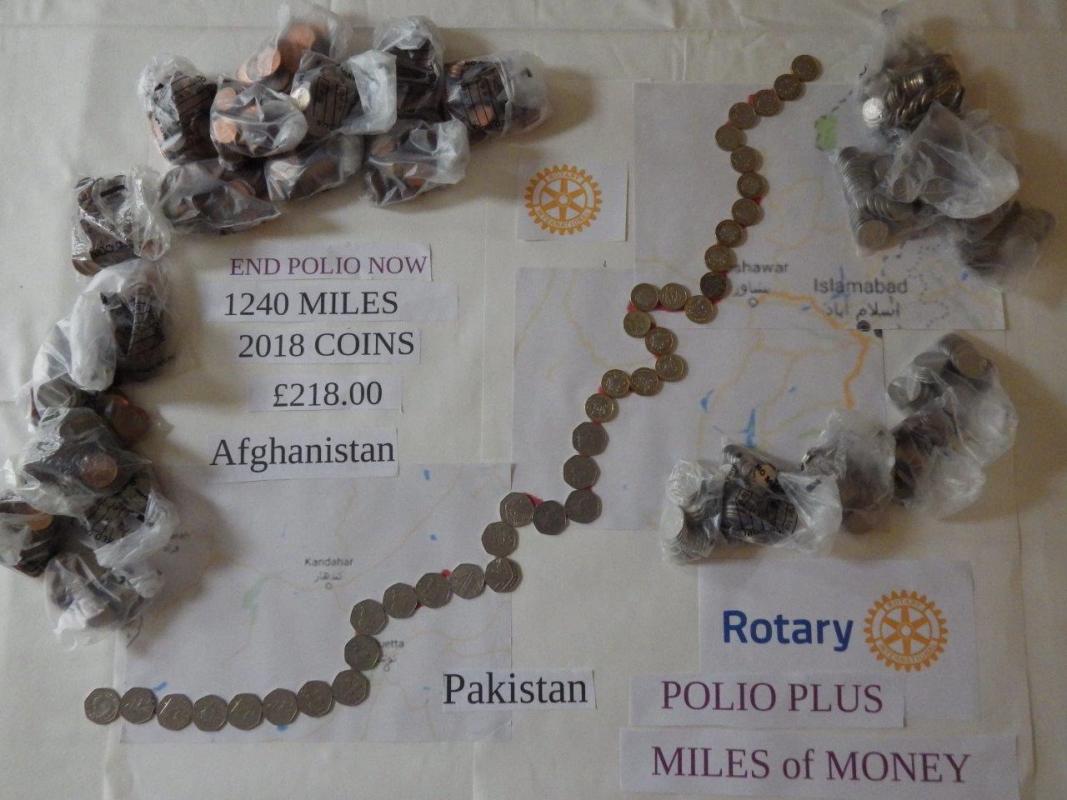 Unable to undertake their usual bucket collections in local stores due to Covid restrictions, Diss Waveney Rotary Club found an alternative way to raise money for Polio Plus.
Inspired by the 1240 miles of the Afghanistan/ Pakistan border, the Foundation Team encouraged members to empty pockets and purses of loose change and tip the money into jam jars. The aim was to collect 1240 coins by World Polio Day, 24th October. This was made harder in these times of Covid with many transactions being on-line or by contactless cards and not cash.
The target was reached and more. 2018 coins were collected and amounted to £218.00p for Polio Plus. The Gates Foundation matches each £1 with £2, so the total for Polio Plus now becomes £654.