Working with Sittingbourne Foodbank
We are putting together presents, in stockings, for children which will be distributed to families who are registered with the Sittingbourne Foodbank this Christmas time.
We hope to distribute many stockings and we are looking for help and support, your time or donations.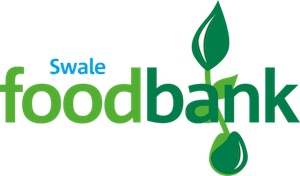 Can You Help?
Please help us by participating in this wonderful project. There are many families with children in the Swale area that rely on the Foodbank and these gifts will make a huge difference to local children.
You can buy stockings from Poundland or similar shops for about £1. The Rotary Club has purchased a job lot so you can get them from a member if you prefer. The club's stockings are about 50cm high.
You will need to decide which age group the stocking is for and select contents from suggestions below.
If you feel able to do more than one that would be fantastic!
0 - 4 years
Baby toys/rattles, small teddies, tubs of playdough, crayons, bath toys, small building blocks etc
5-11 years
Dolls or cars, yo-yos, deck of cards, pens/pencils, almost any craft or art materials, small bouncy balls, small lego sets etc
12 - 16 years
Rubiks cube, deck of cards, make-up, toiletries, hairbrush, stationery, earphones, keyrings etc
The contents can be purchased at the Poundshop, Wilko, local shops or online and once filled, most importantly, stick a label on the outside to identify the age group and gender.
Please do not put any personal details in the stockings.
When the Stockings Are Ready
When you have filled your stockings, please contact Patrick Phillips (see below) and collection from you will be arranged.
If this could be completed by 1st December that would be great as we will be delivering to the Foodbank warehouse at the beginning of December.
Making a Donation
You may prefer to make a donation instead.
If you can make a donation of £10 to help fill a stocking, we can make a bulk online purchase of items and volunteers will fill and wrap the shoebox presents.
Donations should be made to the club account please contact Patrick Phillips for details and any other query.
Rotary Club of Sittingbourne Invicta - Registered Charity Number: 1109875