Working with Sittingbourne Foodbank
We are putting together presents, in shoe boxes, for children which will be distributed to families who are registered with the Sittingbourne Foodbank this Christmas time.
We hope to distribute circa 200 of the boxes and we are looking for help and support, your time or donations.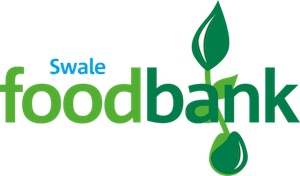 Can You Help?
Please help us by participating in this wonderful project. There are many families with children in the Swale area that rely on the Foodbank and these gift boxes will make a huge difference to local children.
Just find an empty shoe box, or similar, and cover it in colourful Christmas paper. Then decide whether it's for a boy or a girl and select the age group and contents from suggestions below. If you feel able to do more than one that would be fantastic!
Boys (3-5 years)
Toy cars, Ball, Jigsaw (not small pieces), Picture Book, Chocolate or Soft Sweets, Thick Wax Crayons or Pencils, Drawing Paper, Soft Toy, Soap, Flannel, Toothbrush & Toothpaste, Hat & Gloves. No War Related Toys.
Girls (3-5 years)
Toy Dolly or anything else in the above.
Boys (6-11 years)
Toy Car, Skipping Rope, Ball, Playing Cards, Sweets, Book, Felt Tip Pens, Pencils, Pencil Case, Paper, Soft Toy, Hat & Scarf, Gloves, Flannel, Toothbrush & Toothpaste, Soap.
Girls (6-11 years)
Toy Dolly or anything else in the above.
The contents can be purchased at the Poundshop, Wilko, local shops or online and once filled please secure with coloured string or lace and most importantly stick a label on the outside to identify the age group and gender.
Please do not put any personal details in the boxes.
When the Boxes Are Ready
When you have filled your boxes, please contact Patrick Phillips (see below) and collection from you will be arranged.
If this could be completed by mid-November that would be great as we will be delivering to the Foodbank warehouse on or about 1st December.
Making a Donation
Given that we will soon be in lockdown due to Covid-19 you may find it difficult to shop for toys and other bits for a shoebox present and prefer to make a donation instead.
If you can make a donation of £10 to help fill a shoebox, we can make a bulk online purchase of items and volunteers will fill and wrap the shoebox presents.
Please contact Patrick Phillips (see below) who can advise you of the club's bank details for making a donation.
Shoebox Present Target
23rd Nov - Our aim was to fill 200 box presents. So far we've filled an impressive 333 boxes and we're still going!.
0
350
Rotary Club of Sittingbourne Invicta - Registered Charity Number: 1109875