Shelter box
ShelterBox – how the charity started and our response to COVID-19
ShelterBox – how the charity started and our response

to COVID-19

In 2000, the idea for ShelterBox was hit upon by the Rotary Club of Helston-Lizard in Cornwall, when Rotary encouraged members to come up with projects to mark the Millennium.The idea was sparked by watching the news and wanting to do more after seeing that people seemed to be left with nothing after disaster. The club loved the idea of helping in a practical way to make a tangible difference.

ShelterBox was launched by the club that same year. The initial hope was to help 8 to 10 families a year, with each box containing a family sized tentsleeping bags,water puryfing tablets tools and pots and pans.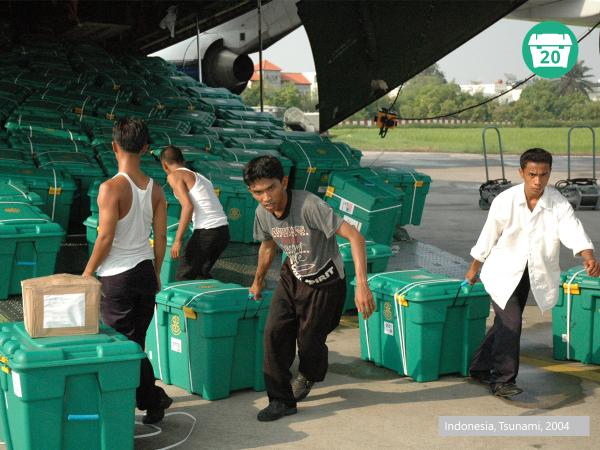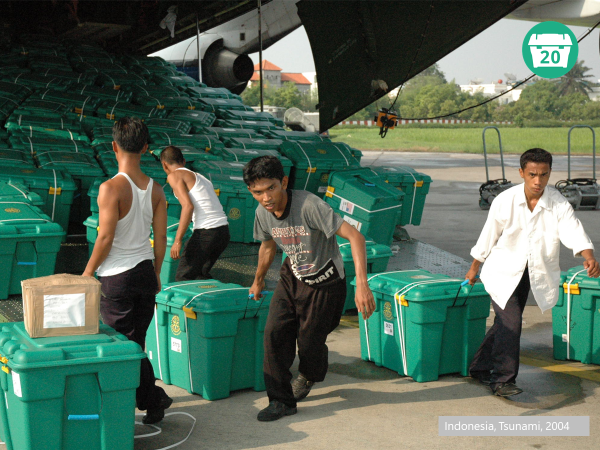 In the first year, Rotary Clubs alone donated £88,000. The faith shown by the Rotary community led to the first ever response supporting families affected by the 2001 earthquake in Gujarat, India. ShelterBox became a registered charity in 2003, with the trustees and board members all belonging to the Rotary Club of Helston-Lizard.
In 2012, with Rotary members around the world rallying behind a shared vision, the partnership between ShelterBox and Rotary was formally recognised when ShelterBox became Rotary's official project partner in disaster relief.
ShelterBox has grown to become a respected humanitarian organisation providing emergency shelter, essential items, and support to over 1.5 million people. And with fundraising teams in 15 countries – all founded by Rotary members.
Today in 2020, the need for emergency shelter is more urgent than ever, with 88 million people living without shelter after disaster. We must do more. And thanks to the support of people like you, we are as determined as our founding Helston-Lizard Rotary members to do just that.
So, up to date, in the last 20 years, ShelterBox has helped over one and a half million people but where are they working now and what is the impact of the Covid-19 virus; this was the subject of a talk given to Scarborough Cavaliers Rotary Club on 5th August by Iain Wilson a volunteer speaker for the charity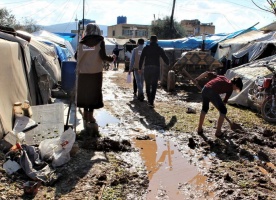 "The coronavirus pandemic has made our work more urgent than ever" stated Iain "This virus is a threat to people around the world, but refugees are especially at risk; millions of displaced families are living in overcrowded settlements where sanitation is poor, social distancing impossible, and access to basic services is severely limited. They are generally living in crowded conditions and collective centres and often lack clean water for handwashing. To put the crowdedness of these camps into perspective, Wuhan China, which had a severe outbreak, has a population density of 6,000 people per square kilometre. In contrast, the Rohingya refugee camps in Bangladesh have a population density of 40,000 per square kilometre.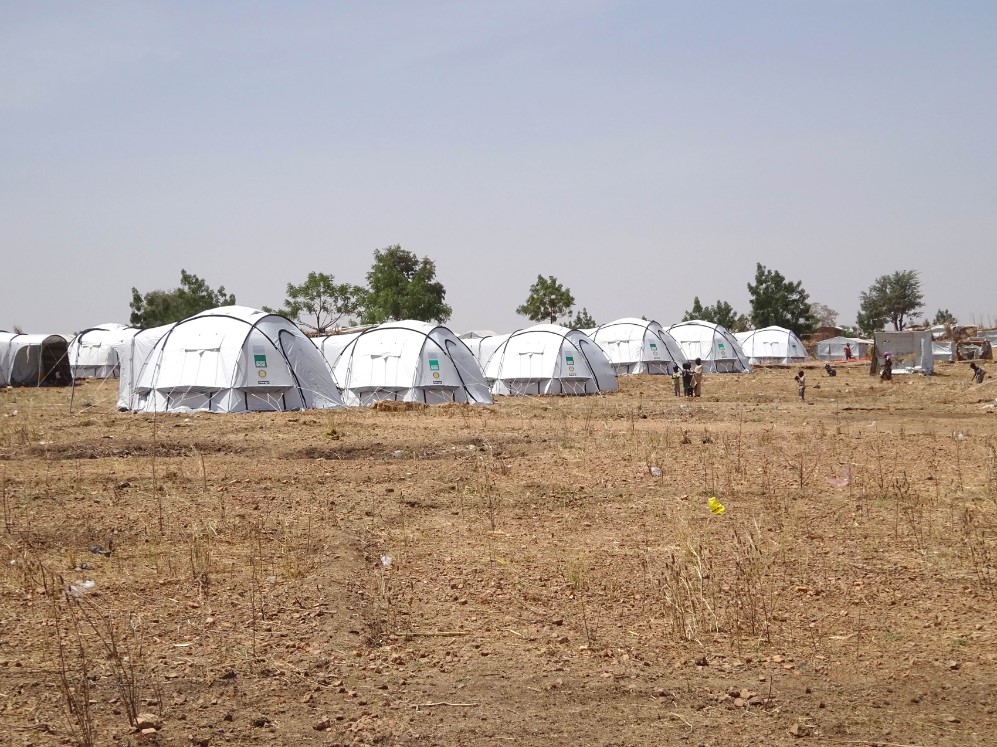 ShelterBox works with vulnerable families and individuals in countries that have gaps in meeting the shelter, water and sanitation, and healthcare needs in this pandemic, such as Cameroon, Nigeria, Ethiopia, Somaliland, and the Philippines. The current anticipated scale of coronavirus in each of these countries would overwhelm their healthcare system, resulting in higher rates of morbidity.
So how is ShelterBox helping?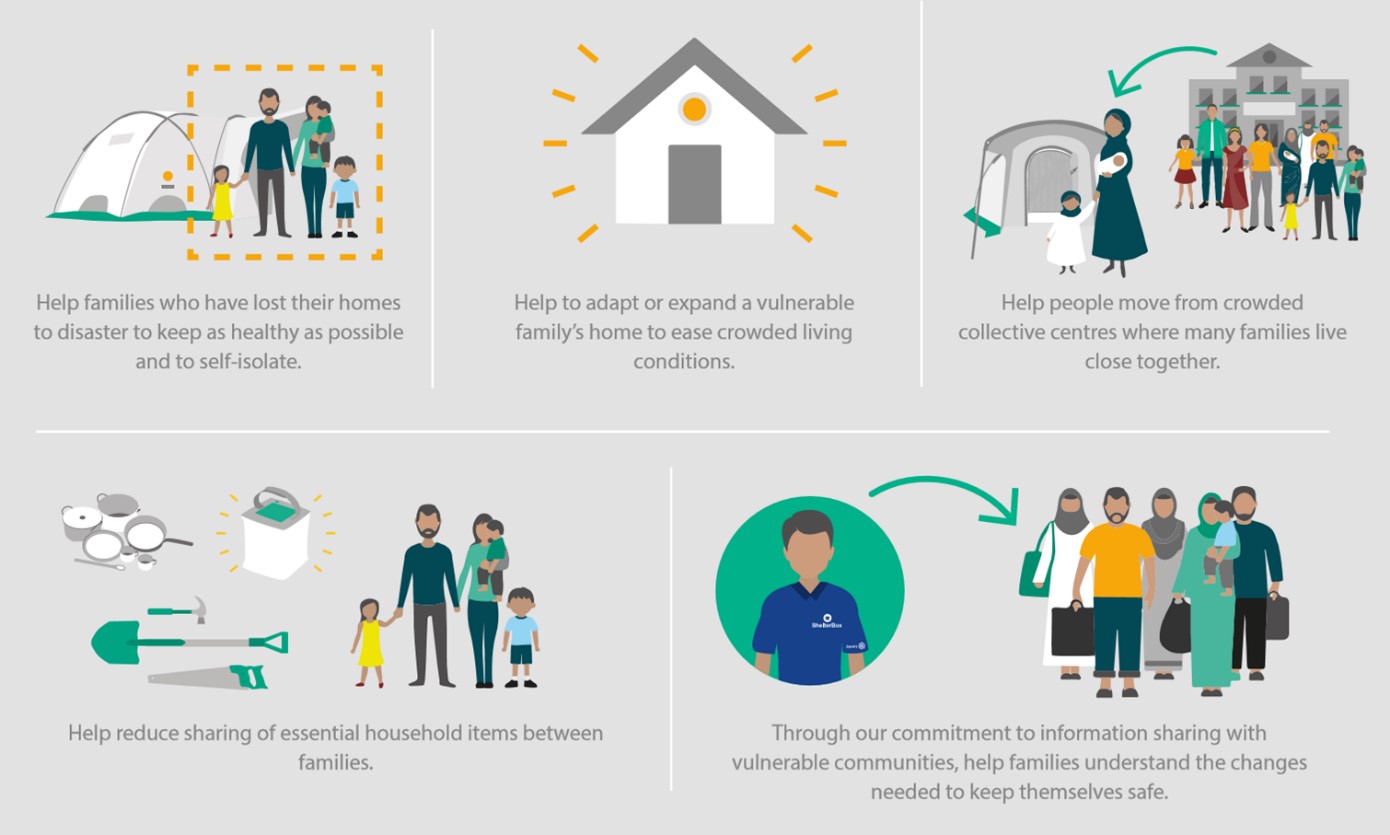 • Our tents and shelter kits can help people to keep distance from each other.
• We will improve poor shelters to make them livable
• ShelterBox will use our knowledge of emergency shelter to support efforts to decongest camps, collective facilities and other over-crowded areas, moving families to a more private space where they can limit exposure to the virus.
• Items like cooking equipment, sleeping mats and water filters help families stay healthy and reduce the spread of infection during an outbreak. By providing blankets and sleeping mats we are helping to keep people warm and dry. Water filters and cooking sets allow families to have warm meals and clean water. This is especially important in crowded settlements - items like cooking equipment for example can let families prepare their food individually without having to go to a crowded food distribution site or share meals with other families.
• Promoting better health through sharing vital information as part of our distributions to families
We are also customising our aid packages in support of good hygiene. Some of these measures include adding soap and hand washing basins!
For further information, please visit our web-site at http://shelterbox.org, you can also follow us on Twitter #shelterbox or Facebook - @shelterbox
Iain Wilson is a passionate ShelterBox volunteer, who holds the role of Rotary District Coordinator for the Heart of England as well as a volunteer co-ordinator for the West Midlands. He has formally been part of the ShelterBox family for around 3 years.